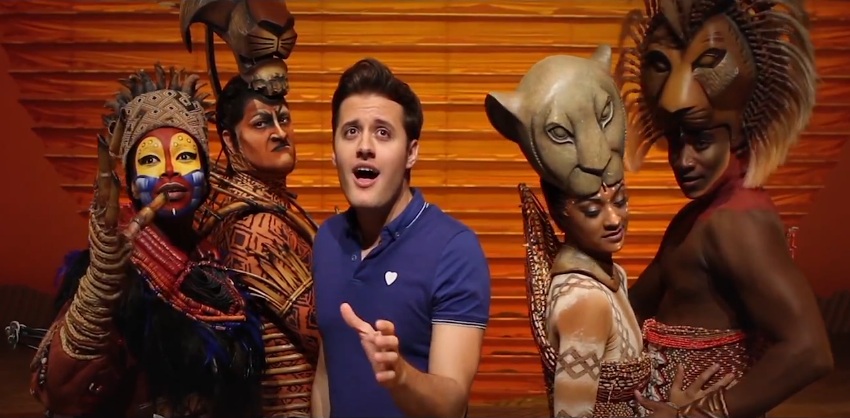 The Lion King has just celebrated 15 years amazing years on Broadway. As a tribute to that amazing feat of musical history, talent vocal artist Nick Pitera has released a video where he sings all the parts to a terrific medley of songs from the musical.
Pitera continues to show his talent not just to sing, but to imitate others, and his amazing vocal range. Make sure you watch to the end for a surprise.
Pitera received special permission from Disney Theatrical and the touring company of The Lion King to help make that video. It was filmed in the beautiful Orpheum theatre in San Francisco California, where the show is currently playing (now through Jan 13th).
As you can see in the photo and video, Pitera was joined by members of the cast. Those roles were played by:
Scar: Michael Hollick
Nala: Syndee Winters
Simba: Jelani Remy
Rafiki: Buyi Zama
Congratulations to The Lion King and Disney Theatrical and major kudos to Nick Pitera for scoring this majorly cool opportunity. If you like Pitera's videos you will also like his music which can be found on Amazon.
Previously: Nick Pitera covers "I see the light" from Disneys Tangled.