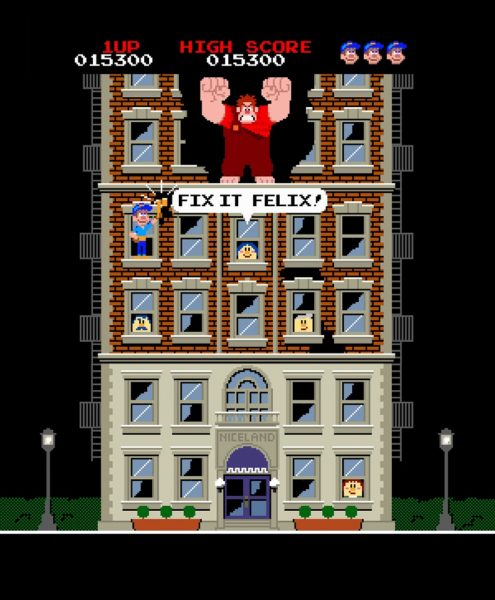 In a fun bit of viral marketing, Disney Animation has dug into its archives and fabricated this 'Original' 1982 TV commercial for Fix-it Felix Jr., the video game that plays a central role in this falls animated feature "Wreck-it Ralph."
I love the retro VHS tape feel of the ad. I hope we see more like this for the other games in the movie.
Previously: New TV Ad and Clip from Wreck-it Ralph.