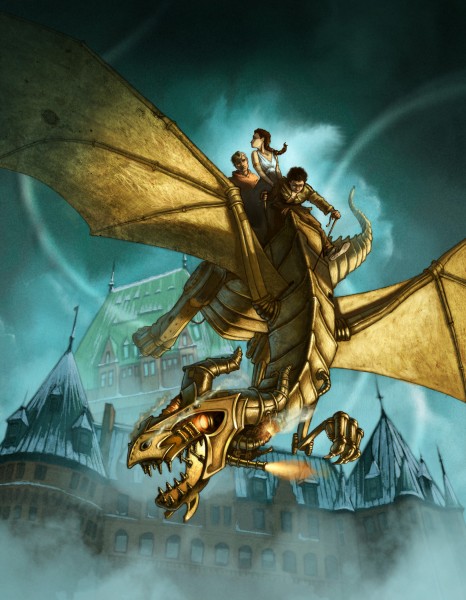 John Rocco has led an amazing life. He's worked with Whoopi Goldberg, designed attractions for Walt Disney Imagineering, he's even been awarded the Caldecott award for a book he illustrated. His illustrations for children's books can be found on covers of great series like "The Lightning Thief" (a series my son is reading right now) along with books he wrote and illustrated himself. Now, thanks to sponsorship from Walt Disney World, Rocco has an exhibit at the Orlando Museum of Art that includes more than 60 preparatory drawings and finished illustrations by Rocco as well as rough sketches and doodles offering a "behind the scenes" look at the artist's creative process.
From Alice to Zeus: The Art of John Rocco, an exhibit on view now thorough October 28, 2012. It is the eighth exhibition in OMA's Art of the Picture Book Series, and because Rocco is a Disney Hyperion artist this was a unique synergistic opportunity to help OMA present children's programming.
Rocco studied illustration at the Rhode Island School of Design and School of Visual Arts in New York City. Following his 1991 graduation he collaborated with actress Whoopi Goldberg in creating the picture book Alice, and he later became a Disney Imagineer. Rocco designed attractions for Epcot at Walt Disney World Resort and served as an art director for DisneyQuest. After returning to New York City in 2004 Rocco began writing and illustrating children's books (Wolf! Wolf!, Moonpowder, Fu Finds the Way, Blackout, all published by Disney Hyperion Book) as well as illustrating books for older readers. Rocco's most recent picture book, Blackout (published in 2011), was selected as a 2012 Caldecott Honor Book, one of the highest awards given in the world of children's books.
Rocco will appear at the Orlando Museum of Art on September 29 at 1:00 pm for a free presentation and book signing. Can't make it to the signing, visit Rocco on his website.