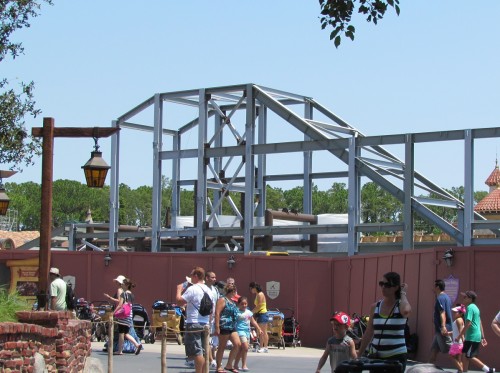 I've been a bit under the weather the last few days, so I haven't had time to make it out to the Magic Kingdom for a fresh set of photos. But I do have some photos from a few days ago, that I haven't yet shared. Hopefully, these will tide you over until I can get out the the park again.
There is a set of photos showing Main Street USA as decorated for the Fourth of July Holiday over on our Facebook Account. Also a construction update from the Magic Kingdom is, once again, hosted on Google+. In it, you'll find updates from New Fantasyland Construction, some progress at Storybook Circus, and a look at a small problem with Dumbo's installation.
We're definitely into our summer rainy season in Central Florida. So be prepared for afternoon thundershowers and possibility of high winds. Until next time, stay safe and have a Disney day!