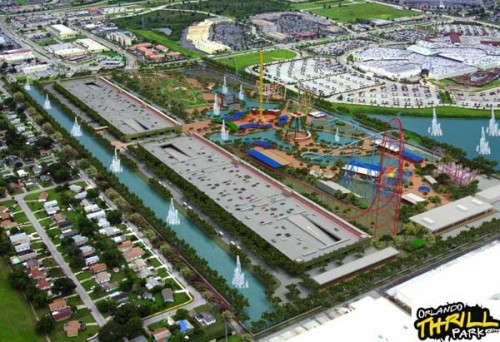 Roy Rogers Western World, Six Flags, Paramount Orlando, Blockbuster park… the list of theme parks that have been announced for Orlando, but were never built is long. We excitedly reported on the announcement of Paidia back in 2005. In 2010 there was the Orlando Thrill Park, defeated by zoning laws (although I hope to see this one revived).
I would really have liked to seen Illusionist Doug Henning's Veda Land which would have incorporated Magic and Transcendental Meditation. And the name Winter Wonderlando just has me dreaming of beautiful air conditioning and perhaps some indoors skiing. You can read more about the parks that were once on the drawing boards, but never realized over at Lost Parks.
Orlando now has a LEGOLAND, a studio themed park, an adventure park, a good dose of water parks, a SeaWorld, and, of course, the four magic kingdoms of Walt Disney World. What other types of parks do you think could be supported in the area? What would you like to see?