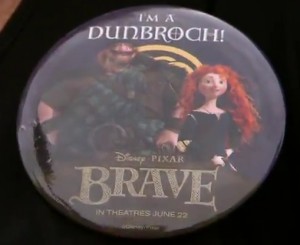 EPCOT was able to extend a few elements of the Flower & Garden festival thanks to the kind folks promoting Pixar's Brave. One of the play areas and a giant pile of sand was transformed into the Highland Games – a kid-focused offering that will include games like Mini Caber Toss, Cake Toss, Haggis Flip and archery.
I haven't been yet myself, but friends who have gone say its fun, but targeted at families with young kids. Don't let that stop you from participating and getting your own clan button.
You can check it out between now through July 8.