If I had to rank the four Walt Disney World parks just in frequency of my visits, Disney's Hollywood Studios would place third. It's not that I don't enjoy being in the park, it's just that the things I do enjoy always sends me walking from one side of the park to the other based on the show schedule, fastpass availability, and availability of decent counter service with air-conditioned seating. The haphazard nature of DHS's pathways are an artifact of its status as a working studio during its initial years. But this park is top of my list for a drastic new series of placemaking.
Alas, my armchair Imagineering will have to wait for another day, today I have a photo update capturing a few of the changes since my last visit.
We'll start our tour at The Magic of Disney Animation, which now features this Campus Map. Note how it shows that guests can now skip the movie to get into the main building. It also specifically lists the characters inside by name. So it looks like it will be a while before we see a replacement for Winnie The Pooh. Important to note if an autograph with Winnie the Pooh is a must. You can avoid the crowds at the Magic Kingdom and get it at DHS.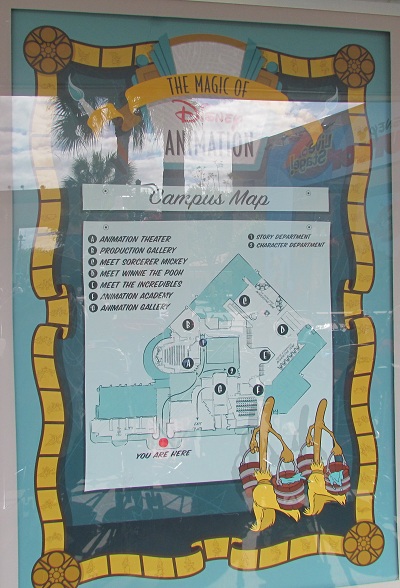 The biggest change inside the Magic of Disney Animation was the updated Animation Gallery. A new exhibit called 'Setting the Scene' has been installed. You can still see some of the Academy Awards Disney has won, but everything else is changed.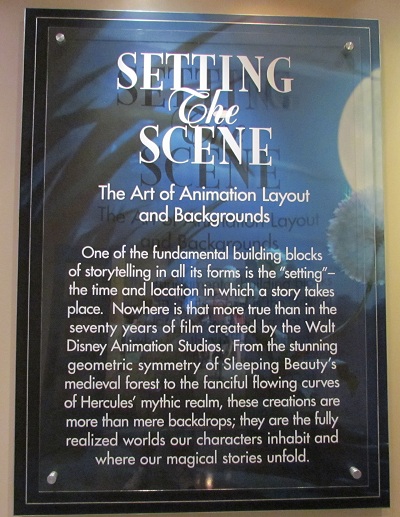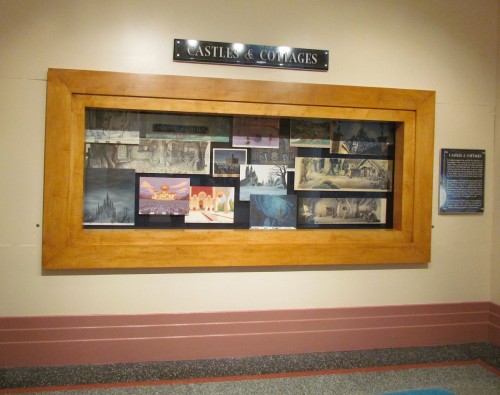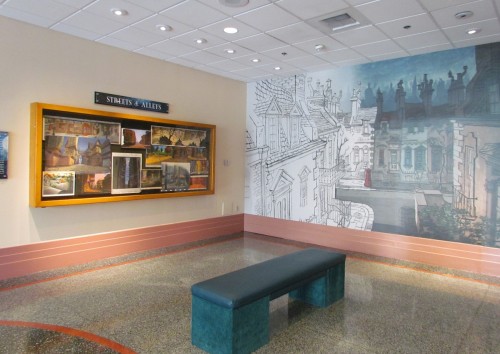 Also new in the Magic of Disney Animation is this office setting. It used to feature storyboards, but now resembles a digital animators work station.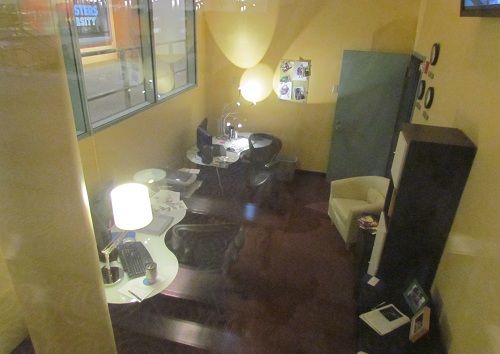 The production gallery has been installed with art from Pixar's Brave. Gone is the big display in the middle, instead there are two smaller displays on the sides. (Click either to see the display up close)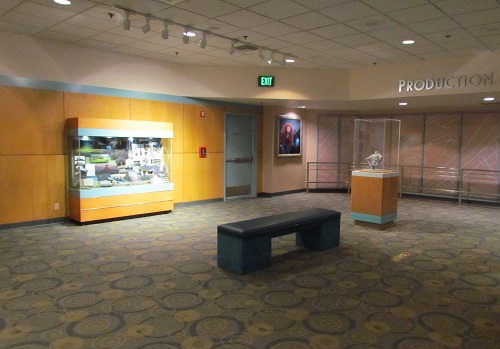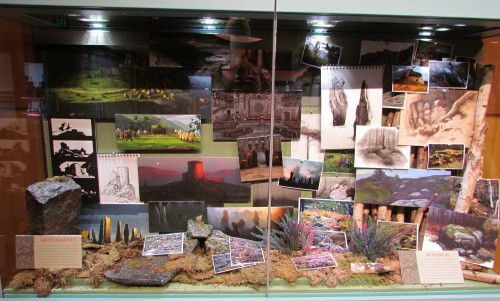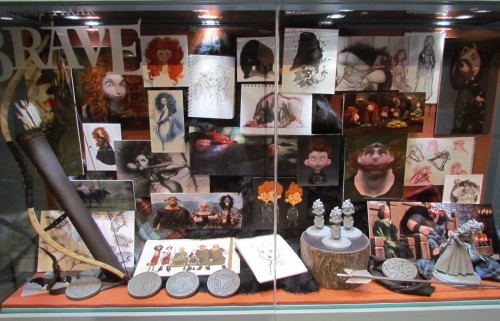 This isn't that new. But I don't believe I've posted it before. Plus I have a question I'm hoping someone can answer. This is the model for Under The Sea: Journey Of The Little Mermaid (note the "Under The Sea" part of the title is an acknowledged tribute to the old attraction that used to be in that space "20,000 Leagues Under The Sea Submarines"). This actually looks like the model for "The Little Mermaid: Ariel's Under Sea Adventure" that was displayed at DCA. I've heard that our version will get a new room just before the end that shows the climatic battle scene that was left out of the DCA version. Can anyone confirm that? UTS:JotLM is supposedly already passed all its tests and is ready to hand over to operations once the queue is finished. So someone should know.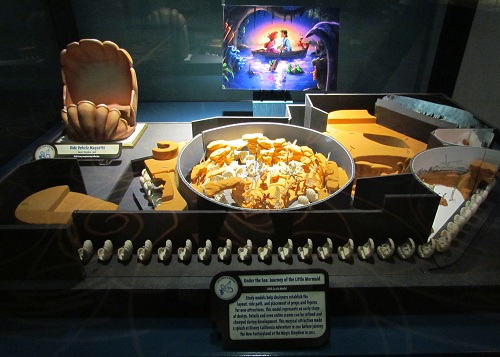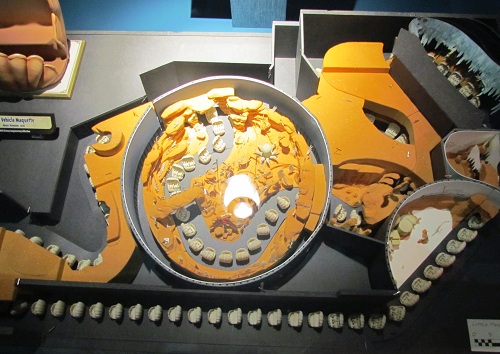 Sadly, it's been a long time since I've ridden Toy Story Midway Mania. That's mostly because my son's current obsession is Rock-n-Roller Coaster. So we choose to get those Fastpasses instead. The downstairs queue looked pretty good with most of the wear and tear I remember seeing in the queue either fixed or the item removed. But the upstairs queue is still failing to pass the muster when it comes to encounters with guests. There were two big tears, plus you can see where they just painted over other tears in the wall instead of fixing them correctly. Not good show.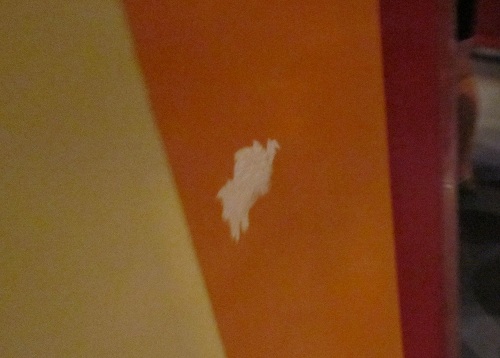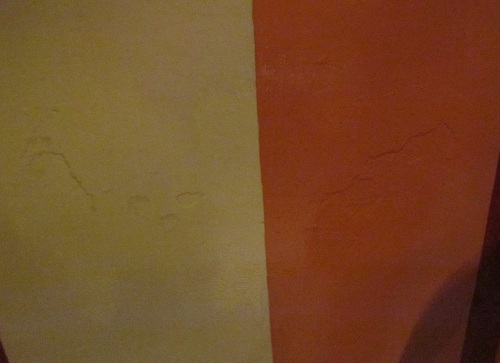 A new bank style queue has been set up for Hollywood Scoops Ice Cream. This does fix the problem of having to open or close windows with guests in line. I generally prefer this sort of queue at food establishments instead of forcing the guest to choose a line and hope someone in front of them isn't ordering food for 40.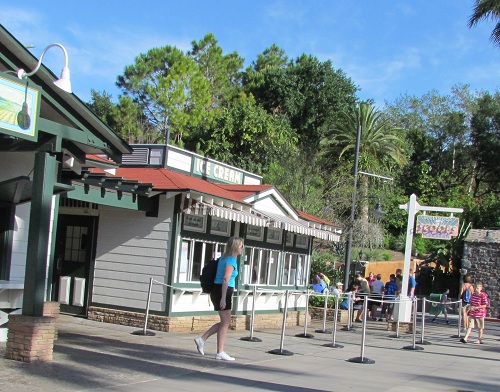 Another new food development at DHS is the Hot Dog cart. I'm sorry, but as they are set up today, they absolutely don't belong inside at Disney park. There's no theming and they look downright tacky sitting right out there in the middle of the pathway.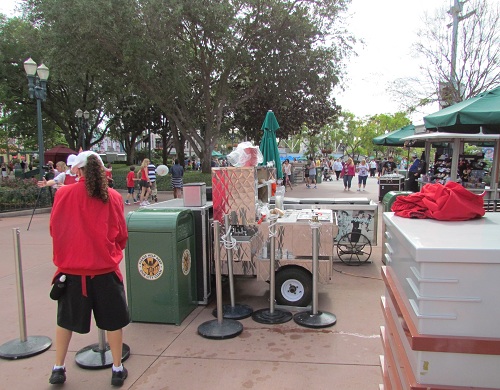 I understand that there is a need for access to more food during the busy season. I'd much rather see a 'Food Truck' with a graphic wrap to make it look like a movie set catering truck. Set it up right here in the 'studio' portion of the park and add more park benches in the back.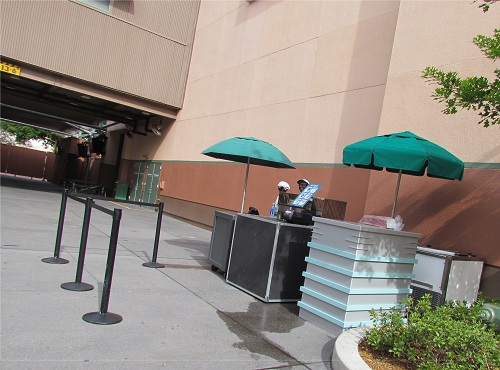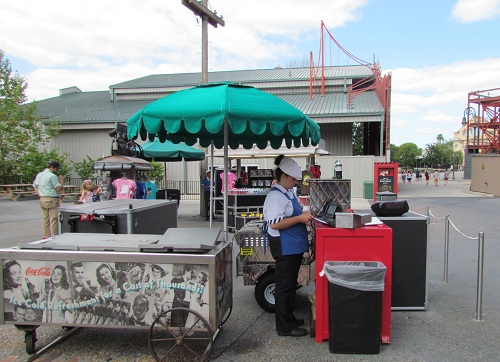 The sad thing is that none of these locations had menus with what food was available and prices. The one sign I did see was an outrageous price for a chili-dog combo, unless that beverage was a beer. I didn't see a single person in line at any of these locations either.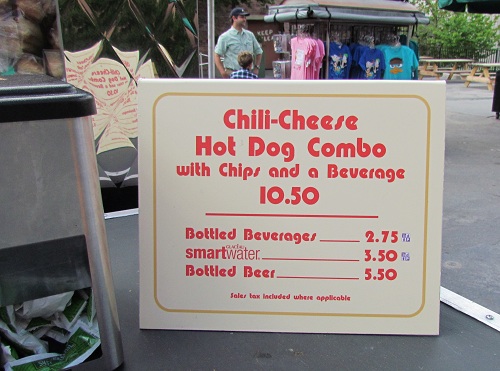 That's it for today. Thanks for coming with me on my walk through DHS.