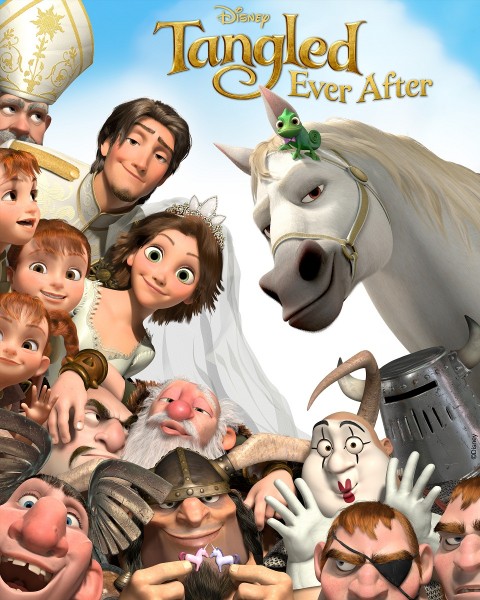 One of the reasons to go see Beauty & The Beast 3D in theaters this week is because of what comes before it. The new Disney animated short "Tangled Ever After" tells a wild and wacky story about the wedding of Eugene (aka Flynn Rider) and Rapunzel. They're getting the gang back together for the big event.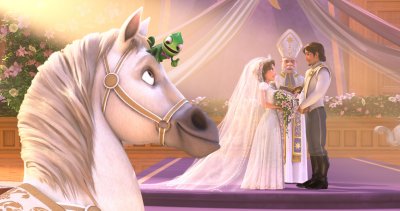 Apparently, there was a large demand to see the wedding in the original film, but it just didn't fit in with the arc of the story, so they decided to make it a short film:
Obviously, it was pretty clear to all of us that just watching Flynn and Rapunzel get married would be a pretty uninteresting short. So Director Nathan Greno had an idea that would give a wedding to people who wanted that, but also have a layer of entertainment and comedy that would give some more screen time to Maximus and Pascal, who seem to be perfect characters to have their own comedic spotlight in the form of a short.
Mark Kennedy, who was a storyboard artist on the short, goes into how they came up with the idea on his great blog "Temple of the Seven Golden Camels." There are, of course, spoilers. So consider yourself warned.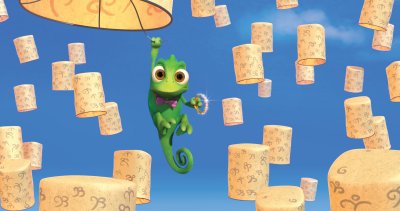 Do you plan to go see Beauty & The Beast 3D more for the original movie or the Tangled short?