Editor: Please welcome my wife Stacey who will be writing a series of travel planning articles.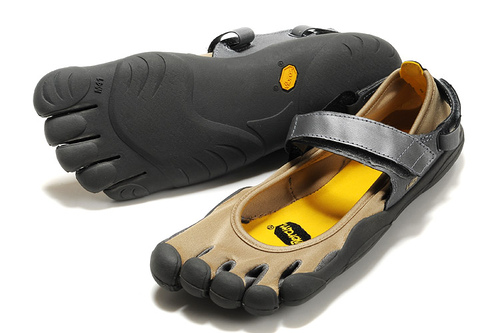 What shoes do I wear? That seems to be the question when visiting a Florida theme park. I have some helpful tips and recommendations that will help you get through your trip. I can't guarantee you won't have sore feet at the end of the day, but this will definitely help.
First you need to consider what time of year you will be visiting Florida. Our summer weather can really throw you for a loop so you need to be prepared. I never recommend athletic shoes, aka tennis shoes or sneakers. Give me a moment to explain. Imagine you are enjoying a hot summer day in Florida, strolling through the park in your tennis shoes. All of a sudden the rain comes in. You are now soaked and so are your shoes and socks. This can be quite uncomfortable to deal with as the day goes on. I also warn against Crocs for this same reason. Crocs can be very slippery on wet pavement and they tend to give you blisters when they get wet.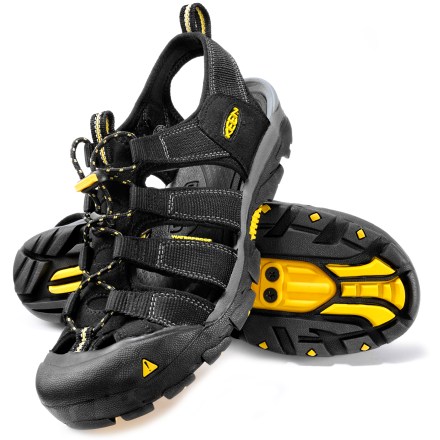 I have two favorite kinds of shoes to wear, Keens
sandals and Vibram FiveFingers
.
My whole family wear Keens
and they are great for everyone. They have an athletic shoe bottom but they are weather proof. When you get soaked in the rain, your shoes dry out and there are no blisters. They also wash well so no stinky feet! Keens are a little on the pricy side, but well worth the cost. My husband didn't want to wear them at first, stating his feet were too wide. Now he can be seen all the time with a pair of Keens on his feet.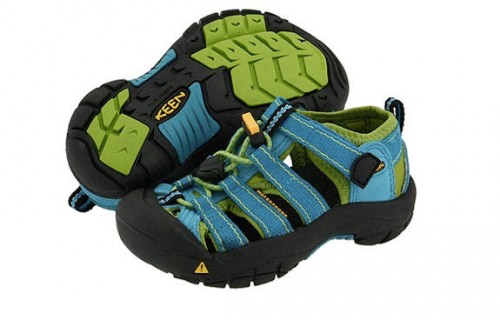 Now to the Vibram FiveFingers
. These are the weird looking glove like toe shoes you might have seen advertised. They take a little getting used to, but once you own a pair you will see why they are gaining so quickly in popularity. I can walk around a theme park from open to close and my feet don't hurt. You need to make sure you are buying the Vibram brand and not a knock off. The knock offs cause blistering and are just not the same as the originals. Vibrams, like Keens, are a little pricey, but it is worth the cost to not have foot pain and blisters at the end of the day.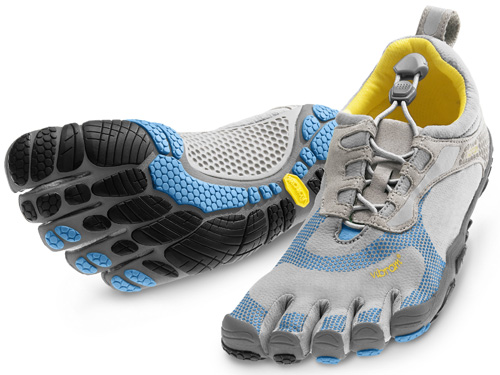 As always you'll want to wear comfortable socks and break in your shoes for a few days before coming to Walt Disney World. This helps prevent blisters. Use one of those tracking apps on your phone, and you'll be surprised how far you walk when on vacation.
—