The Oscars are in freaking disarray this year. Producer Bret Ratner and host Eddie Murphy are both out with less than four months to go till the show.
But with crisis comes opportunity. It's time to bring in the Muppets!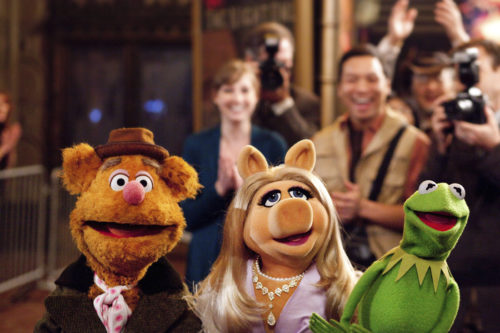 I'm not even a huge fan (the last time I watched a Muppet feature was 1996's Muppet Treasure Island) but having them host is a golden idea. It would guarantee the most watched and talked about Oscars in recent history.
Not to mention that it would fit brilliantly with the premise of the new movie, out November 23, which is all about the Muppets rekindling their Hollywood stardom.
Show your support by following @MuppetOscars on Twitter. The feed started the talk of a Muppets-hosted ceremony back in February and is relishing the renewed attention.
If you're feeling particularly intense, call the Academy—(310) 247-3000—and tell them what you think! Or tweet them @TheAcademy using the hashtag #MuppetOscars.
Update: Maybe next year.