The Disney merchandise find of the week is an incredibly cute Mickey Poncho Antenna Ball now for sale in the parks. My only problem with it is that Disney Parks Ponchos are all clear plastic now (guests were using the old Yellow ponchos to sneak out merchandise during a rain storm). Still, for those who recall the old style ponchos, the nostalgia factor for this is terrific.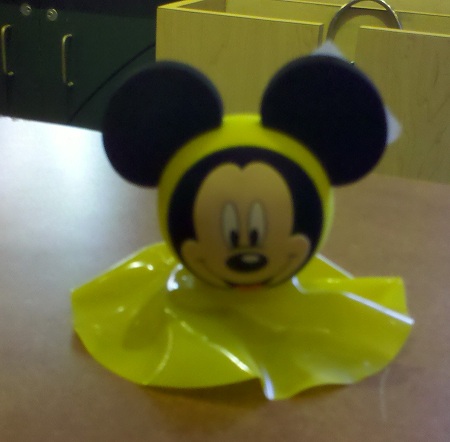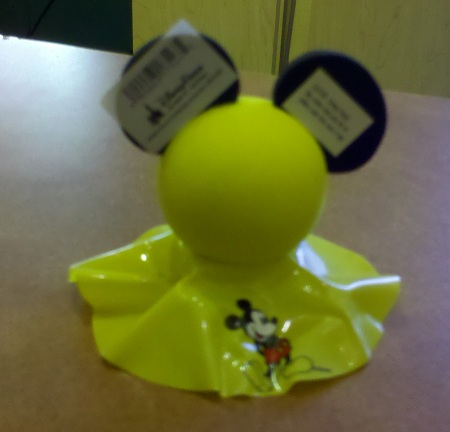 Yep, there's even the little Mickey on the back.
Definitely something I'll be picking up on my next trip to the Walt Disney World. Of course, if you can't make it to the parks the LaughingPlace.com Store does have it as part of their Disney theme park merchandise store.