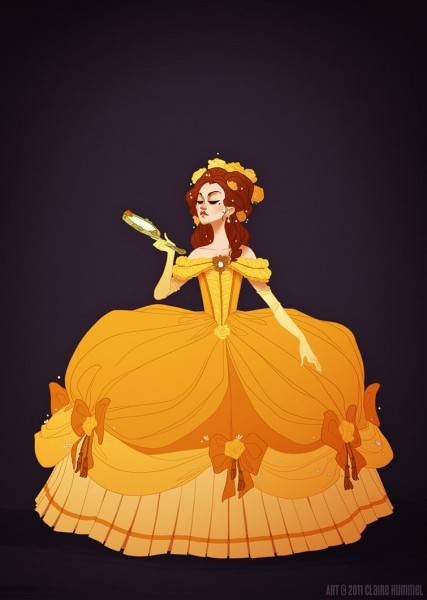 Disney animators often take full advantage of that thing called 'artistic license' when they're creating the animated characters we know and love. This appears to have really bugged one artist who took to Deviant Art to show how four Disney Princesses would look if their costumes and hairstyles were historically accurate.
On Belle above she says:
Beauty and the Beast has always hovered hesitantly in the late 18th century (especially in the earlier concept art), so I redid Belle's gold dress to match 1770's French court fashion.
Check out her treatments of Ariel, Snow White, and Jasmine on her gallery page.
(h/t Art School Confidential)