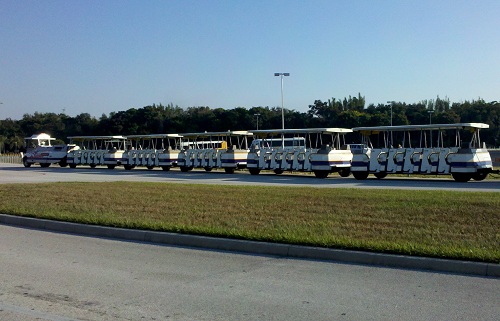 WDW is trying out the new tram doors that have been at Disneyland for about a year.
There is one of Disney's Florida theme parks I've been neglecting. I haven't been to Disney's Animal Kingdom since April. Turns out DAK was much as I left it. A few new plants (a good thing given the devastation of February's cold snap), actual stops for photos on Kilimanjaro Safari, and labor reductions across the board. We still had a great time, really enjoyed Festival of The Lion King, and walked ourselves silly crossing back and forth across the park in an effort to maximize fast pass.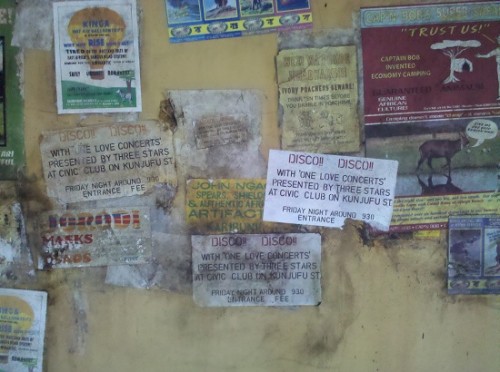 Disco Yeti appears to be advertising his parties far and wide. Unfortunately he's still stuck in Disco mode.
They continue in their effort to make the two main stores as close to the DAK equivalent of the Emporium as possible. Lots of emphasis on kids clothing and toys. This may be the product mix that is the most profitable for Disney, but I'm not convinced it's the best over all mix for a healthy theme park that creates memories for everyone.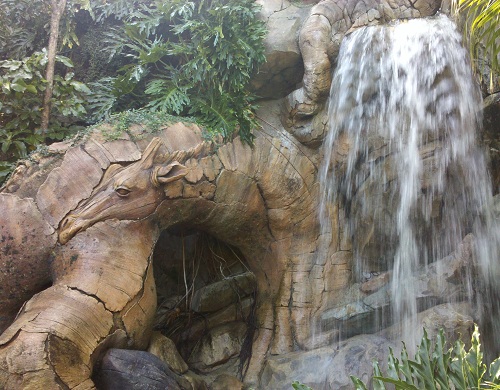 Obligatory artsy water fall shot.
We ate lunch at Flame Tree BBQ. It was interesting to note was that someone decided guests don't actually want to get their ketchup, bbq sauce, straws, and condiments at the top of the hill. Now you have to go into one of the eating huts to gather what you need, this despite the fact that they've added more tables that aren't in those little huts. They also changed the baked beans recipe and not for the better.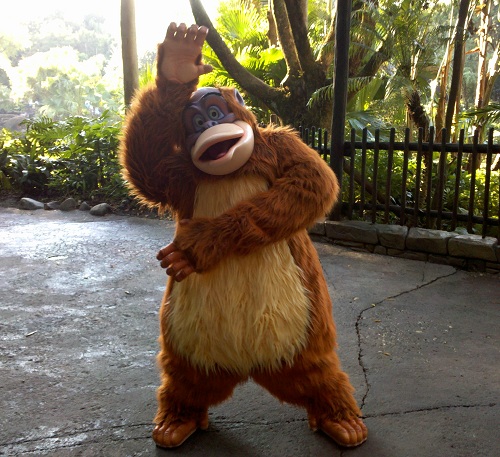 One of the many wild animals that can be seen along the trails of DAK.
Closing the park tonight at 5pm was downright silly. There were still plenty of people in the park and another hour of daylight. Plus, the park is actually very beautiful all lit up at night. Yes, the safari and walking trails aren't good at night (animals going back into their shelters and all). But another round of stage shows, some street entertainment, and a light party atmosphere would go far to make the twilight hours profitable for DAK.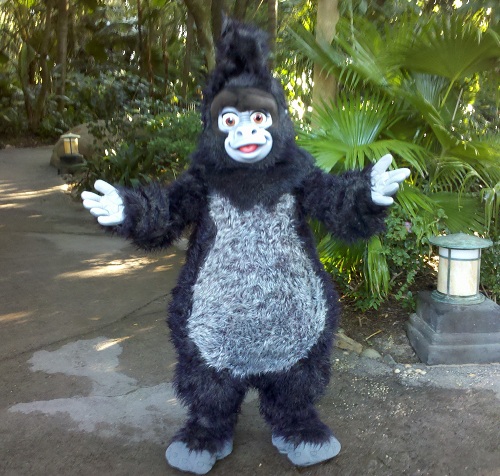 Another of the many wild animals that can be seen along the trails of DAK.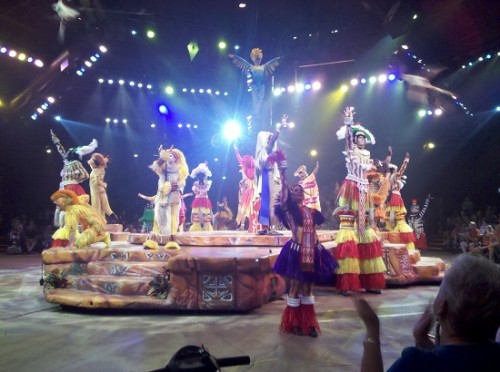 We ended the day with a showing of The Lion King Celebration. Oh wait, those are just the floats from Disneyland's old parade. Now it's Festival of The Lion King. Still one of the better shows at WDW. Unfortunately they've removed a few dancers from the cast, it's very noticeable in the opening number, but not too bad for the rest.