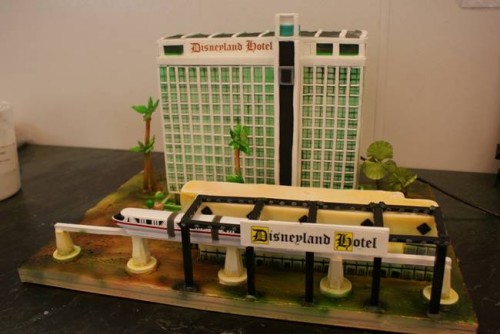 Another milestone anniversary has just been celebrated at Disneyland. The self-proclaimed "World's Most Exciting Hotel" has just turned 55. When it opened the Disneyland Hotel was the first major hotel in Orange County. Things have changed a bit since then.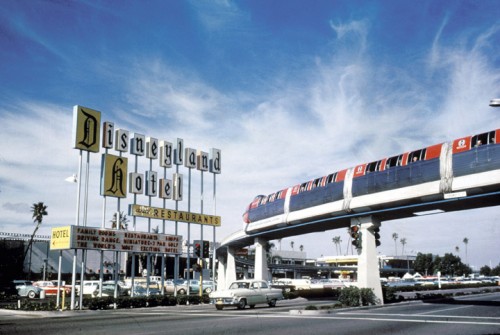 Taken in 1961, the photo also shows the Monorail track that was expanded that year to transport guests between Disneyland park and the hotel, making it the only monorail in the country to cross a public street at that time. Over the years the hotel has featured a 3-par golf course, helicopter pad, tram service to Disneyland, miniature golf, a monorail bar, tennis club, a water show, and so much more.
When the hotel officially opened on Oct. 5, 1955, nearly three months after Disneyland park's opening day, 104 rooms were available. Today, the hotel boasts 969 rooms and signature suites including the new Big Thunder Suite. In addition to new suites, the Disneyland Hotel is currently undergoing a large expansion that includes renovated rooms and a new courtyard and pool area. One new pool will feature a nod to the original Disneyland signage shown in the image below.
The book to read is Disneyland Hotel: The Early Years 1954-1988
by Donald Ballard.