Last weekend about 300 lucky Annual Passholders got a special preview of the new Vinylmation focused D-Street store in Orlando's Downtown Disney – Westside. So come join me on a little tour with some trivia thrown in and then stop by for yourself when you come to Walt Disney World.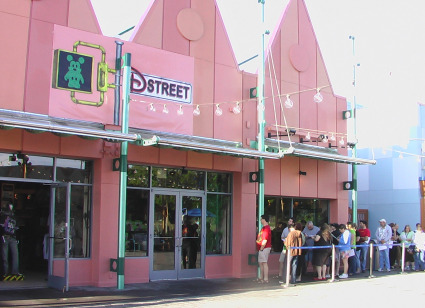 Annual Passholders line up early in the morning to be the first official guests into the store.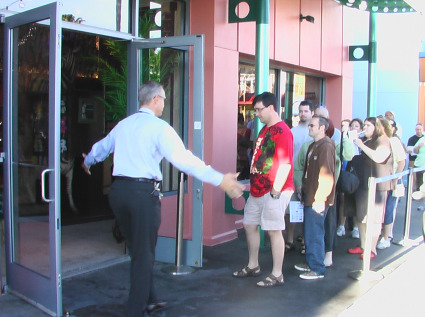 And we're in. About 100 guests were lined up for the opening. But many more showed up between 8AM and 10:30AM when the store opened to the public for the first time.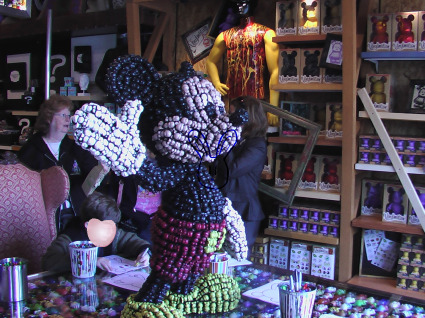 This is a one of a kind Mickey Mouse sculpture made from a silicon mold that will eventually be marketed as Vinylmation Ice Cube trays. How cute!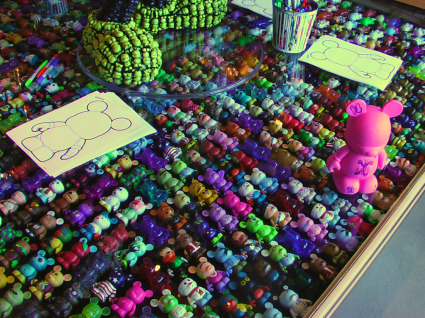 There are exactly 782 Vinylmation Collectibles inside the table that Mickey stands on. This table will serve multiple purposes including designing your own Vinylmation and trading.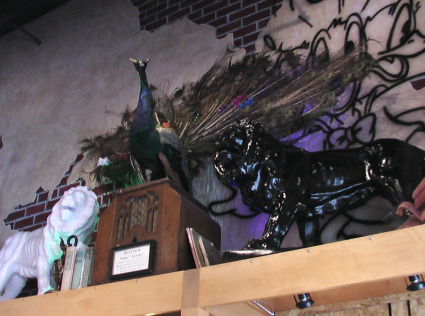 When you're in the store make sure to look up. Much of the decoration comes from the much admired Adventurers Club. So even if you don't have the experience, you can now visit your memories.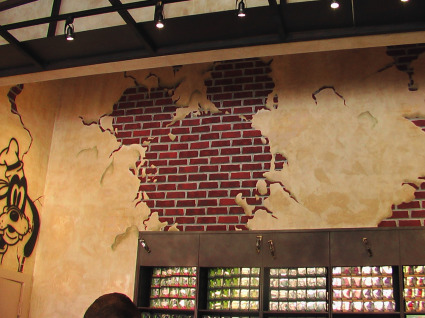 A Giant Hidden Mickey lurks behind the counter.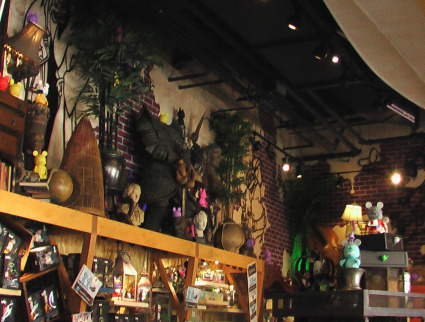 More Adventurers Club decor.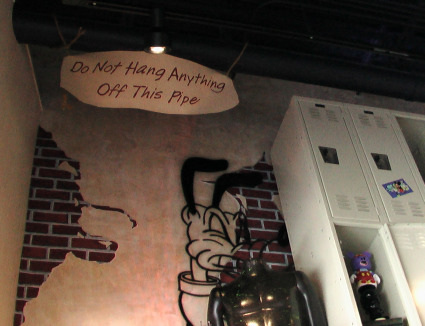 A bit of humor from Disney's Imagineers.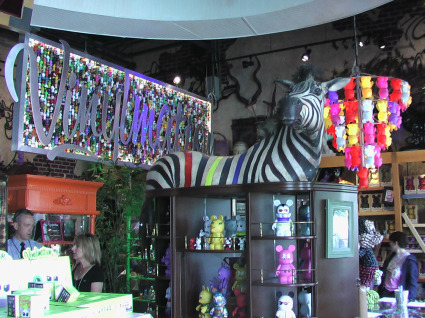 The Vinylmation sign in the background lights up with fiber optics and weights 966 lbs. There are two collectible cases under the sign that contain very collectible editions. So rare that the keys for the case aren't even kept in the store. The Zebra case in the foreground is the famous Zebra Mezzanine from the Adventurers Club.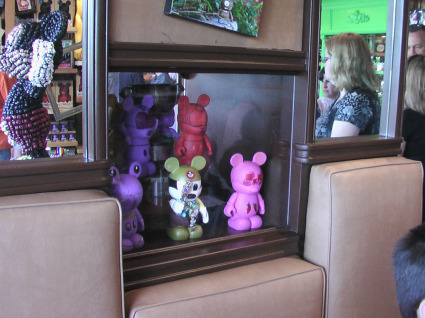 Many a good time was had on this bench, I'm sure.