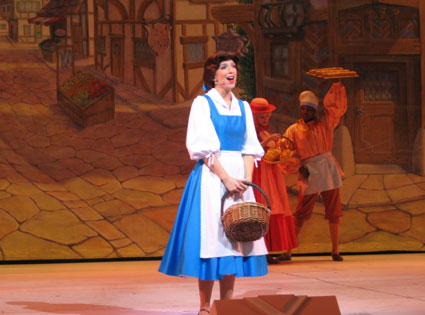 It started with an idea — why can't we take the successful theme park stage show version of Beauty and the Beast and turn it into a full fledged Broadway show. Of course, people laughed at the idea of the Walt Disney Company doing stage musicals. But Disney knew that their strength was telling stories and that it would fit perfectly with the stage.
Beauty and the Beast opened in 1994 and became one of the longest running shows on Broadway before it closed. Since then Disney Theatrical has produced a dozen productions, not all of them reaching Broadway, but many with successful touring additions.
It's now been 15 years and Disney wants to celebrate by letting you buy a companion ticket to their shows for just $15. Beginning at noon this Sunday, April 5 until 11:59 PM on Sunday April 19, theatre-goers will have the opportunity to buy a $15 companion ticket for all three popular Disney on Broadway shows with the purchase of a regular priced ticket to more than 125 performances throughout the spring. Restrictions apply, you can read more about the deal at Broadway World.
Congratulations to everyone who helped turn Disney Theatrical into a 15 year success story. Now I have one request, can you open a Broadway show capable theater in Downtown Disney Orlando so I don't have to travel to New York to see your shows.