I usually don't post too many 'celebrity at ___' photos, although celebrity spotting is often a fun sport at the Disney parks. But I couldn't pass up this photo of Jenny McCarthy and her six year old son at Disneyland on the Autopia.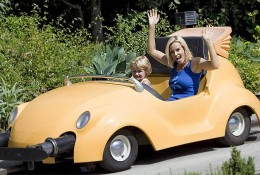 The moment I saw it, I instantly thought of another photo of a famous celebrity at Disneyland on a different Disneyland vehicle. Try and guess which one then click below the cut to find out if you're right.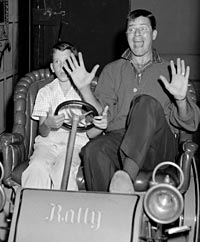 Yep. Jerry Lewis and Mr. Toad's Wild Ride circa 1955.