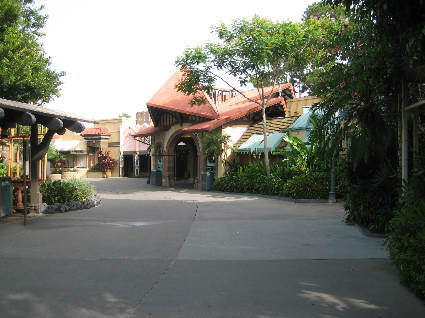 I spent a long day at the Magic Kingdom Saturday. Summer crowds were evident, but it wasn't oppressive. If anything it might have been a little lighter than usual. But that may be related to changed vacation patterns with the holiday weekend coming up.
Sadly, the park appears to be cutting back on some of the simplest maintenance. Many attractions were covered in litter. Splash Mountain was particularly bad with water bottles and gum on nearly every surface. We went on Splash 5 minutes after opening too, so there was no excuse not to clean up during the over night shift.
Ended the night with a viewing of Spectromagic. They've slowly been upgrading this old parade and last night I noticed a ton of new costumes. It's still a great parade, but it could use some additional sprucing up and perhaps a new float or two. Technology has advanced so far since when it was created, you know there is some out of this world stuff they could be doing.
I've put a few photos down below and more up on Flickr for your browsing pleasure.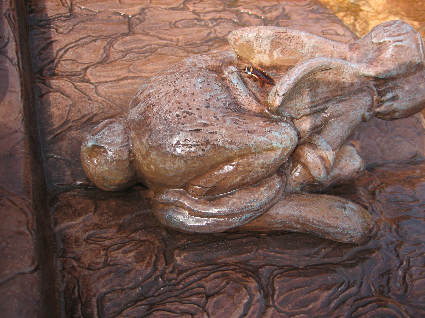 This little fellow was waiting for us inside our log. We were the first passengers for the day, so I felt a little like WALL-E and set the little fellow on top to enjoy the view during the ride.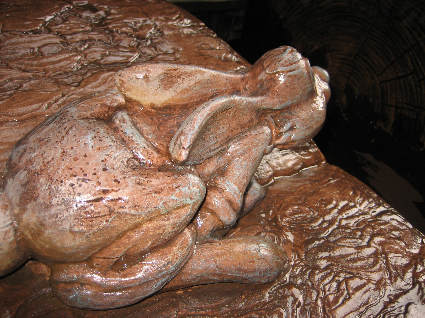 Alas, by the end of the ride he had jumped ship. Always fun to look at Terri Hardin's sculpture however.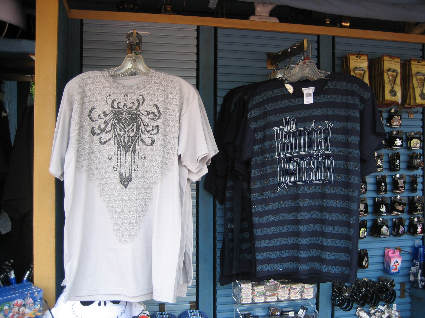 A couple great shirts on the Haunted Mansion merchandise cart. I was surveyed after shopping the cart, but the questions were so pointless as to not really track anything interesting, such as the reasons I didn't purchase anything or did I find what I was looking for.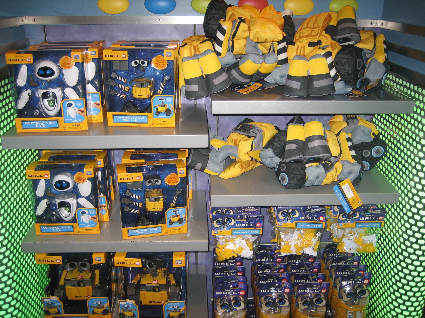 Some of the WALL-E merchandise for sale in Tomorrowland. The markup didn't appear to be too bad.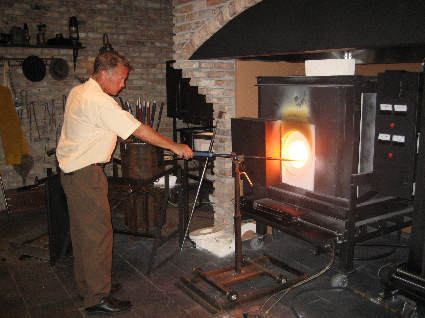 The new glass blowing demonstration was amazing. You either have to stumble on it or know it's there. I didn't see any schedule posted either. So ask at City Hall if you're interested in catching this live. It's worth it. If you have the money you can buy some of the pieces made right in the shop.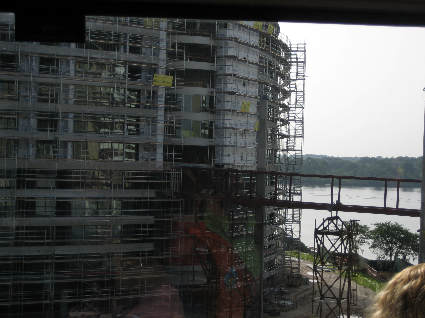 Some windows are now in and work on the walkway continues. Looks like the suspension elements will be added soon.
More photos from the trip over on Flickr.