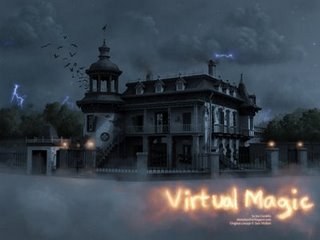 From almost at the beginning of that period when Walt Disney was envisioning how his little part to be known as Disneyland would come together there was a Haunted Mansion. At one point it was located on Main Street, in another in Adventureland.
Disney Artist and Imagineer Sam McKim had done a concept art drawing for the project when it was still going to be a walk-through attraction. If you ever wondered what that building would look like had it been built, Joe over at the Disneyland 3D blog has been working hard to make that dream a reality.
The Ghost Relations Department has a guest post from Joe with marvelous renderings and amazing detail of this work in progress. You may notice this version is a little more rundown than the one inside Disneyland today. That's because Walt hadn't yet made his decision to keep the outside clean with all the ghosts on the inside.
One thing is true, almost anything those old masters worked on in Imagineering could still be built in a theme park today.