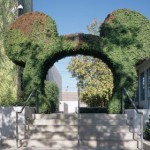 Architect Clive Wilkinson created this architectural wonderland for The Disney Store headquarters back in 2007. That's when it was operated by The Children's Place. I haven't heard if The Disney Store will move back to its Glendale headquarters now that it is under Disney's control once again.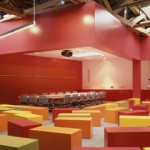 The offices are built in the historic Royal Laundry Building in Pasadena, CA and feature a conference room with walls made of giant blocks. When disassembled, the blocks become seats for a 200 person auditorium.
Coolboom has more pictures, or you can find them yourself on the CWA website.
(thanks Ben)