Ever wonder where the coins you toss into Disney World's many fountains and wishing wells end up? They become donations…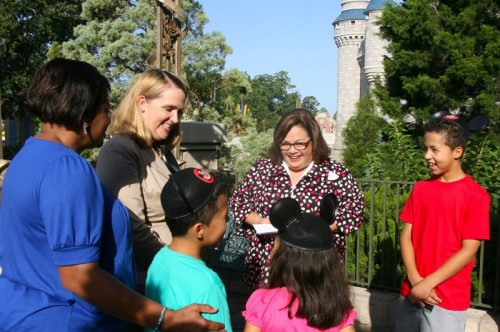 If you ever made a wish and tossed a few coins into one of Walt Disney World's fountains or wishing wells, you may have seen the signage stating that your donation was doing to 'Disney Hand' and would be earmarked to help children everywhere. Have you ever wondered what type of wishes those donations are making come true? Cinderella's Wishing Well at Magic Kingdom is one of those designated locations and has been host to millions of wishes being made. Today, it was the place where one of those wishes came true.
Gathering up the small coins and pennies tossed by hopeful guests, Walt Disney World Resort donated $15,000 to the Foundation for Foster Children. The non-profit organization helps children living with foster families realize some of their own wishes such as access to summer camps, art classes, social activities, tutoring and even cakes on special occasions.
"One of our goals is to increase public awareness and support for more than 1,400 foster children who live in Central Florida," said Betsey Bell, executive director of the Foundation for Foster Children. "This donation enables us to give these kids new opportunities and experiences that will help them succeed and become contributing members of our community."