During a special event at the 2014 American International Toy Fair, Disney Consumer Products unveiled four new toy lines expected to hit stores this year.
Actors Andrew Garfield and Jorge Vega of the upcoming film Amazing Spider-Man 2 debuted new toys based on the movie. In the photo, Vega holds the Amazing Spider-Man 2 Giant Web Slinging Spider-Man Figure by Hasbro (SRP $29.99; available Fall 2014).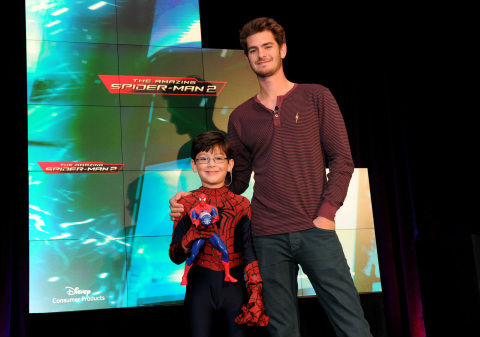 Then actor Dane Cook, the voice of Dusty Crophopper, debuted toys from this summer's Disney film, Planes: Fire & Rescue. In the photo, he's holding a Fire Blastin' Dusty Crophopper toy by Mattel (SRP $49.99, available June 2014).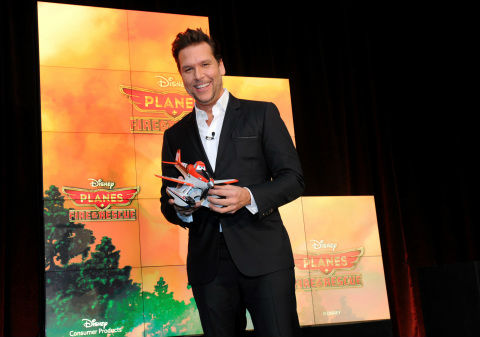 The Force was with actor Freddie Prinze, Jr, as he introduced toys inspired by the upcoming animated TV series, "Star Wars Rebels." Prinze, who voices Kanan on the show, holds a LEGO Star Wars Rebels Ghost Ship (SRP $79.99, available August 2014) from the show, with Stormtroopers keeping a watchful eye.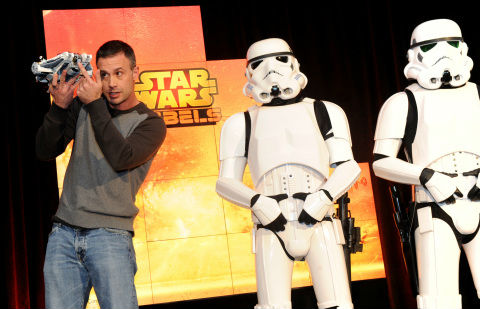 Actor Chris Pratt of Marvel's Guardians of the Galaxy made a special appearance via video to share his excitement about how his character's stories are being brought to life through the action-packed Guardians toy line. He's especially excited about the Star-Lord Quad Blaster by Hasbro (SRP $19.99, available July 2014), which fires four included NERF darts.
"Disney Consumer Products is firing on all cylinders across our diverse franchise portfolio, and at this year's Toy Fair we're building off a successful 2013 to showcase the best of our new and storied properties that will heat up toy aisles in 2014," said Josh Silverman, executive vice president, global licensing at Disney Consumer Products. "We're excited to see these four properties take off at retail as we know these innovative products will resonate with kids and fans who want to create their own heroic stories."
Thanks to Disney Consumer Products for the photos from the event. Plenty more below the jump:
Read More »Disney Consumer Products Debuts New Toy Lines at Toy Fair 2014 in New York City