The digitally mapped projection show "The Magic, The Memories, and You!" has made Cinderella Castle at the Magic Kingdom and…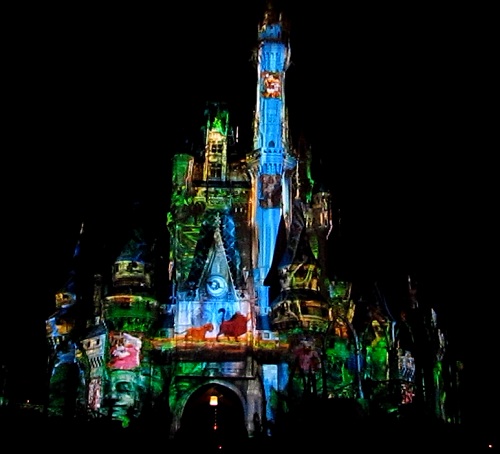 A new section celebrating summer has been added to the popular Castle Digital Projection show called The Magic, The Memories, and You! It kicks off with Phineas & Ferb and includes segments with The Lion King and Ariel, the Little Mermaid (not coincidentally two characters opening up at the Art of Animation Resort, I'm sure).
The Magic, The Memories, and You! plays at the Magic Kingdom at Walt Disney World.
Concept art for the show below the jump: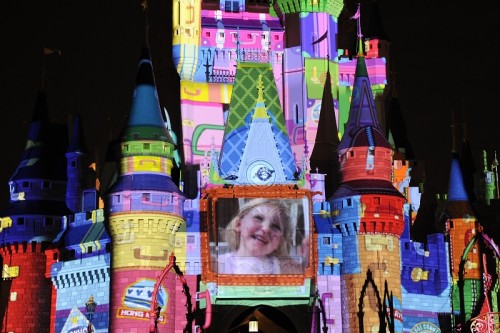 Last week the Magic Kingdom rolled out the carpets for visiting media and VIPs to showcase the latest promotion for Disneyland and Walt Disney World, "Let The Memories Begin." The centerpiece of that promotion will be a nightly show on Cinderella Castle at the Magic Kingdom and the facade of It's A Small World at Disneyland.
"The Magic, The Memories, and You!" is a new show is gracing the spires and turrets of Cinderella Castle in the Magic Kingdom. Sixteen digital projectors throw photos and videos of park guests and the history of the Walt Disney Company directly onto the facade of the castle using new digital mapping and projection technology. The result is a show that will amaze and move you as only Disney can do.
We saw the show standing about 4/5ths of the way across the hub (right near the popcorn cart). The angle wasn't a problem, the projections cover both the front and the sides of the castle, but the distance was. To really make out all the details of the guest photos that are added to the show, you have to be somewhere between the Partner's statue and the Castle stage. You will get a slightly different show from the sides, so maybe view it twice, three times if you want to view it from Main Street for the longer range view.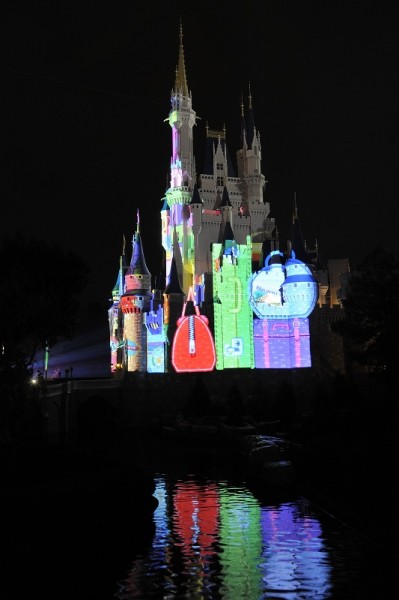 Overall I was impressed with how the show used the technology to wrap the castle with images and video. I don't want to go into too much detail to the story and pacing since I've only seen it once. But as the show itself is only 10 minutes long and you can probably walk up and get a good spot 10 minutes before the show starts, I recommend you check it out for yourself on your next visit.
Follow below the jump for a special preview of the show and my complete show video, plus more on the magic behind the show: