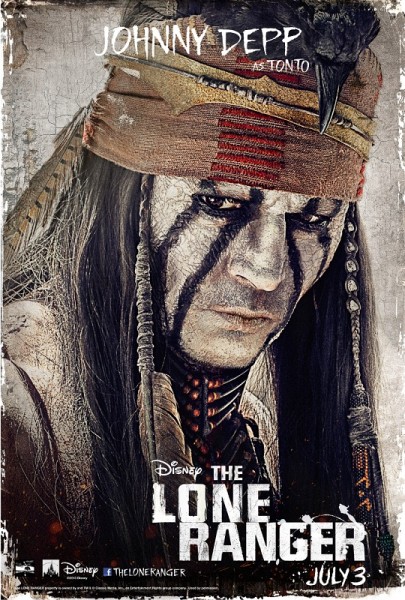 Johnny Depp and producer Jerry Bruckheimer are frequent film collaborators, including the hugely successful "Pirates of the Caribbean" franchise which stars Depp as Captain Jack Sparrow. Bruckheimer had been intrigued with the idea of relaunching the classic TV show The Lone Ranger as their next franchise, but the project was languishing in development until Depp stepped in.
Depp figured that the best way to get the ball rolling would be to get into character as Tonto. He rounded up two close friends—makeup artist Joel Harlow and photographer Peter Mountain—and set about creating his distinctive version of how Tonto would look in the hope that it would convince Bruckheimer and the studio, Disney, to give The Lone Ranger the green light.
He based his 'look' for Tonto on a painting he'd seen of a Native American warrior and added his own, unique, flourishes. The result was spectacular and it convinced Bruckheimer—and indeed Disney Studios— that it was time for "The Lone Ranger" and Tonto to ride back onto the screen.
"I was doing 'The Rum Diary' with Bruce (Robinson) in Puerto Rico, and I had already found a painting of a Native American warrior with these stripes down his face," Depp explained.Read More »Johnny Depp on his role as Tonto in The Lone Ranger