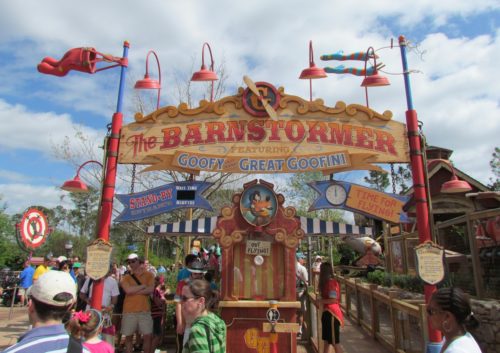 Colorful entrance has a ticket book, since this is supposed to be part of a circus midway. Beautiful detail work and I love the hidden history carrying over the socks and pants from the old attraction.

Yes, That's the full attraction name – The Barnstormer Featuring Goofy as The Great Goofini. Can someone check and see if that is the longest attraction name and can someone tell me what was wrong with Goofy's Barnstormer. Which conveyed basically the same thing, and actually had a barn.
I'm actually quite happy with the upgrade, quibbles about the circus theme aside. However, I realized I posted an update to Storybook Circus about new posters in the land, but I had neglected to link to the original posters, which can be found in and around the Barnstormer queue. So let's fix that right now.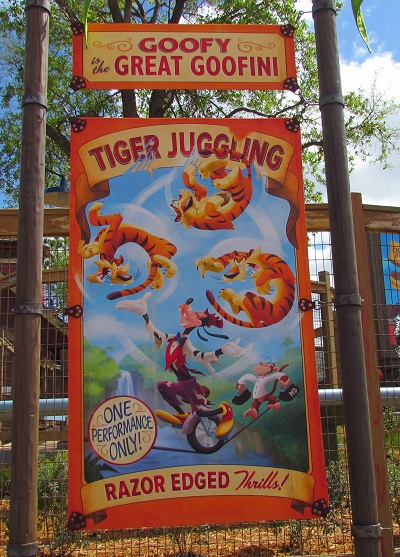 I love these posters located around in in the queue. The Monkey is on all the posters. Apparently he does not have a name, so let's have it fan community. What do we call the monkey?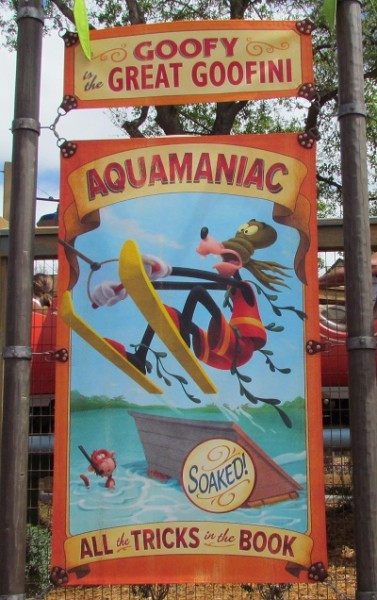 Could this be a future attraction?

Read More »The Barnstormer Featuring Goofy as The Great Goofini