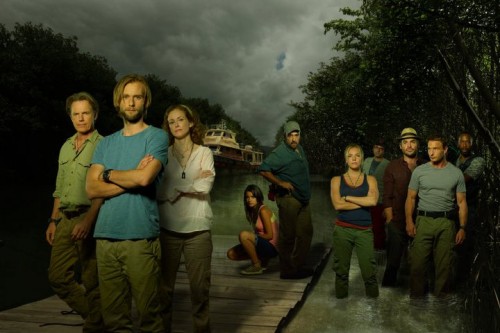 This week's episode begins on day 22 of the search for Dr. Emmett Cole. It's something of an anomaly because it begins with some foggy footage aboard the Magus instead of with the flashback we've become accustomed to.
As the team sails on toward The Source (or Jonas' best guess of where it is), Tess has everyone on "visibility" duty to fight the fog. Jonas, who recently spent months hanging from a tree by his neck, thinks that returning to his breezy perch might be preferential to holding a flash light and keeping watch for obstacles on the water. It's an odd tone for the character to take, and it feels completely unrealistic. Where's the PTSD, the crippling fear, the inability to sleep?
During the night, with Tess at the helm and the rest of the crew watching the water, they see another ship approaching them. The team honks the boat's horn, lights flares, waves their arms … and are eventually forced to run the Magus aground to avoid a collision. Except, of course, when the creaking stops and everyone is back on their feet, the other ship has disappeared. Ghost ship!!