One of the features I really like about my camera, a Canon SX30, is its 35x optical zoom. I had an occasion to put it to a test last week when we dined at California Grill. It was nearing dusk and a huge rainstorm had just added significant amounts of water to the area and sending steam into the air. After walking out to the edge of the viewing platforms outside the restaurant on top of the Contemporary Hotel, I was able to get these images.
First is an image of a Magic Kingdom set in a reflection of light upon the water. It looks so beautiful I had to share.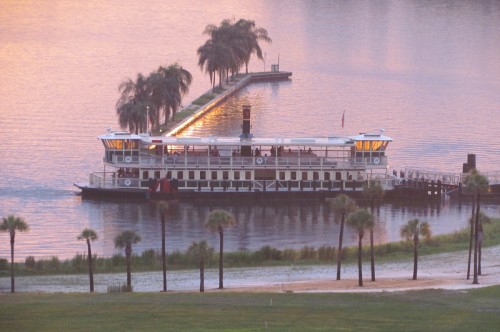 On the other side of the water, the Grand Floridian DVC tower is coming together nicely.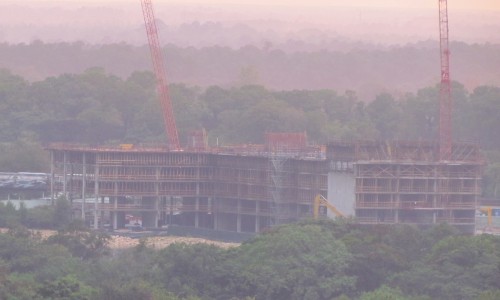 Photos of New Fantasyland and more below the jump: