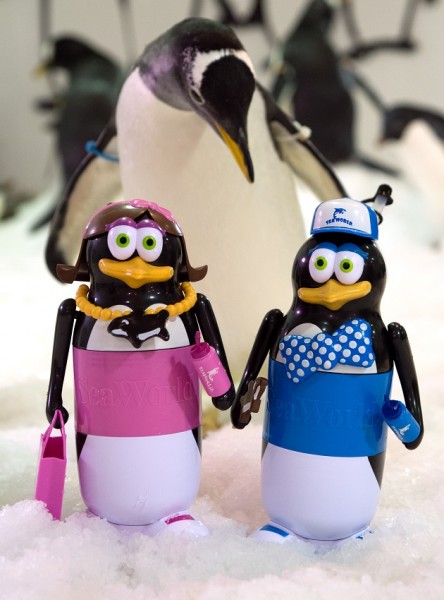 One of the hidden treasures of the new Antarctica opening at SeaWorld Orlando is a conservation-minded program that let's you interact with Coca-Cola freestyle machines in the area to see how big an impact your drink refills are making on the environment. The Cup That Cares – a reusable cup initiative – encourages guests to help the planet one refill at a time in a cup they create themselves when visiting the realm.
SeaWorld also collaborated with Coca-Cola to create a new custom coca-cola flavor served up only at Antarctica – South Pole Chill. I had a number of cups and enjoyed the light vanilla flavor served without any of the dyes that add color to normal colas.
Here's a quick video introduction to the Cup That Cares program:
The new Cup That Cares engages guests in a personalized manner to reuse materials and reduce their carbon footprint. An RFID chip embedded in each Cup That Cares interacts with software at Coca-Cola Freestyle dispensers to calculate and tell guests how they are being more environmentally responsible by choosing to reuse.
Plus, SeaWorld will donate $1 from each Cup That Cares purchase to the SeaWorld & Busch Gardens® Conservation Fund, a not-for-profit foundation that helps protect wildlife around the world. Read More »Cup That Cares Introduces New Conservation Minded Program at SeaWorld Orlando