Note: Facebook now lets us embed posts; so we're experimenting a bit. Please let us know in the comments if…
Am touring Disney's Animal Kingdom with the family today and spotted these delicious looking treats for sale. I love this trend in themed food. Exactly the sort of fun that justifies theme park prices.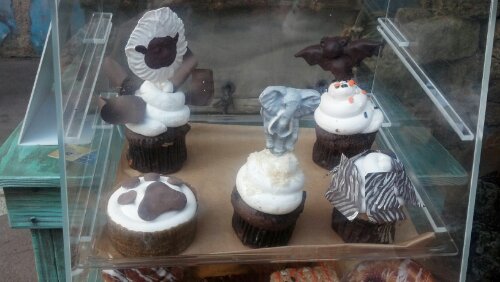 Take a closer look at the samples. They actually well done paper and clay models. Real frosting would melt in the heat, of course.
Price list is below: