One of my favorite places to shop at the refurbished Disney Springs is the Marketplace Co-op. Due to the nature…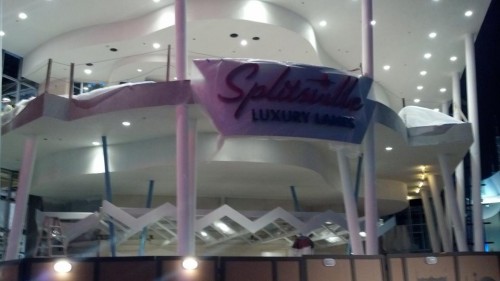 I was at Downtown Disney last night to catch the latest James Bond flick (finally, the reboot the franchise deserved) and was impressed with the progress made on Splitsville in the last week or so. The tarps are down from the facade and the bowling lanes have been installed. But there are many areas where walls need to be finished, railings added in, not to mention furniture loaded in and the kitchen finished and tested.
Workers were still going at it at 9:30pm when I left last night. That tells me they're working in overdrive to get the place open as soon as they can. I just doubt they'll make the early December date they had originally projected. I'd love to be proven wrong though.