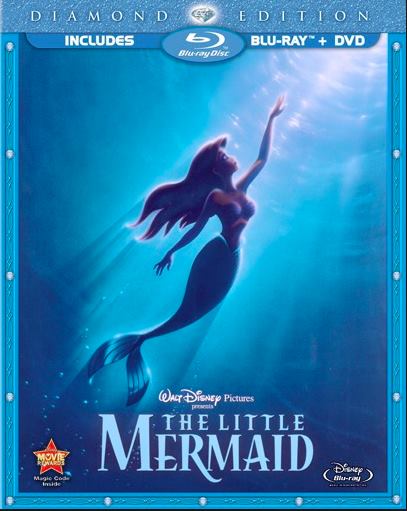 It's safe to say that movie studios feel under siege these days. Poor box office performances from supposed blockbusters, more families downloading movies and watching them at home, and competition for attention with that omnipresent handheld internet device are challenges that any studio must overcome to survive. The Walt Disney Studios is not giving in easily and has announced a new experience where animation fans can join a new interactive theatrical event for the whole family: "Second Screen Live: The Little Mermaid."
Beginning September 20, this beloved musical adventure returns to select theaters for a special limited engagement, only this time viewers are encouraged to become a part of the story. This unique engagement marks the debut of Disney Second Screen Live, a new second-screen technology that allows audiences to engage with the film, each other and their fellow audience members.
By simply downloading the free "Second Screen Live: The Little Mermaid App" to an Apple iPad or iPad mini and bringing their Mermaid-loaded devices to participating theaters, fans and families can interact with the film, play games, find hidden treasure, sing along, and compete with the audience for the chance to win great prizes!
This brand new, magical theatrical experience starts on September 20 at the following theaters:Read More »Disney testing Second Screen App with The Little Mermaid Re-Release