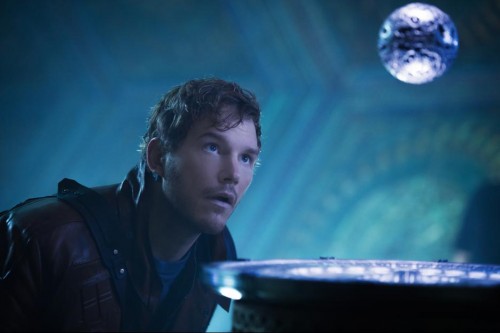 Disney and Marvel have released three new character posters and a featurette for what could be the surprise hit of the summer "Guardians of the Galaxy. In the posters are Benicio del Toro as the Collector, Djimon Hounsou as Korath, and Lee Pace as Ronan. Previous character posters sets are here and here.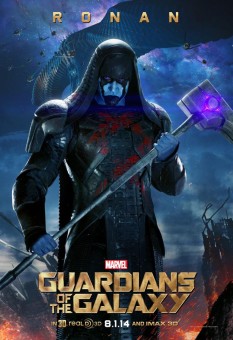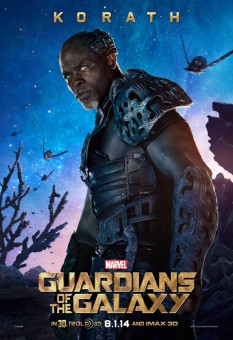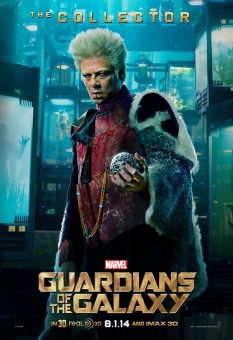 On Facebook, Guardians of the Galaxy editor Fred Raskin recently argued for why you should go out of your way to see the film in IMAX 3D:
"Yesterday I watched the IMAX 3D version of Guardians of the Galaxy, and I can say without question that this is the ideal format in which the movie should be experienced. This is not some hastily-done 3D pass in which they've simply added a little depth to the 2D version of the movie. Many of the shots and sequences in the film were designed for 3D (read: this will not be subtle), and I was absolutely floored by how well our 3D team pulled them off. Additionally, in IMAX, there are a number of sequences in which we've removed the black bars on the top and bottom of the screen so that the image fills the frame, creating a fully-immersive 3D experience."
Having seen the 17 minute preview in IMAX 3D, I have to agree. I'm seeing the full film in faux-IMAX 3D. I'll let you know if it comes a close or distant second.
Get your tickets from Fandango, enter the Guardians of the Galaxy sweepstakes, and help support The Disney Blog.
A new clip and featurette featuring Peter Quill, aka Star Lord, (Chris Pratt) is below the jump:
Read More »Marvel's Guardians of the Galaxy Update – Peter Quill Featurette, New Posters, and IMAX 3D