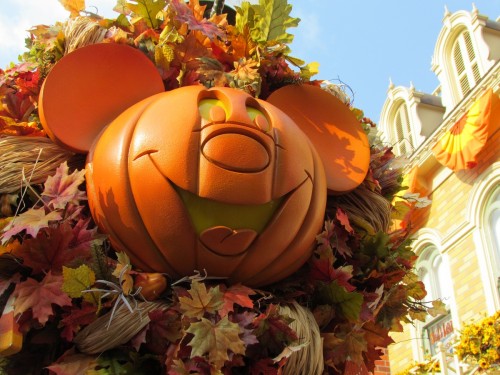 A slice of the holiday decor up on Main Street. As usual, click to see a larger version. This one is available in desktop size.

On Friday night Disney World treated some of us local media to a fun night at the Magic Kingdom enjoying Mickey's Not So Scary Halloween Party. We had a great time, saw many marvelous costumes, and scored a metric ton of candy. There are still plenty of nights available between now and Halloween. It's an separate ticket but if you like the spirit of the holiday, Disney does the night right.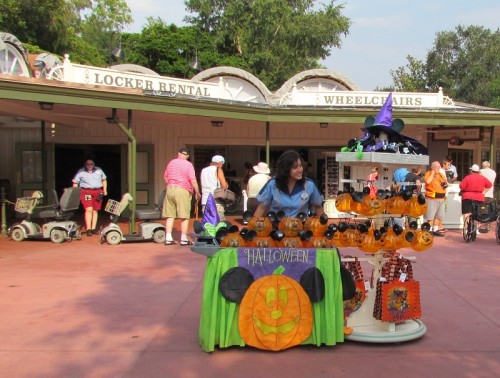 Although they were handing out free trick or treat bags, this merchandise cart was available for those who wanted to upgrade. We recommend upgrading and consolidating your candy into a larger bag throughout the night.

Many more photos below the jump: