Carnevale, the traditional winter festival famous in Venice and known as Mardi Gras outside of Italy, is a spectacle of…
Last weekend I was invited to Universal Studios Florida for a lesson in fun. We got to see behind the scenes at Mardi Gras, learn how to cook up some authentic New Orleans gumbo, caught some beads, and then partied into the night at a marvelous concert featuring the B-52s. It as an amazing experience.
The night started off with a cooking lesson from the resort's executive chef Steven Jayson.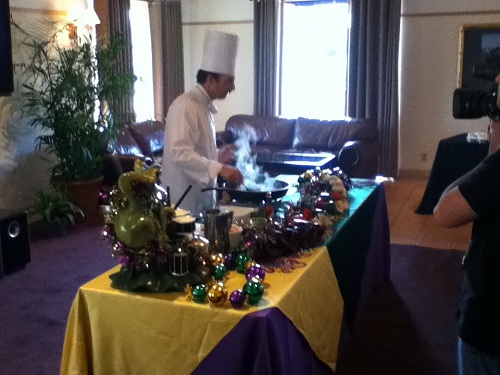 Thankfully there was no slicing and dicing required. All the ingredients for our gumbo were ready to go when we arrived as well as a cooking station.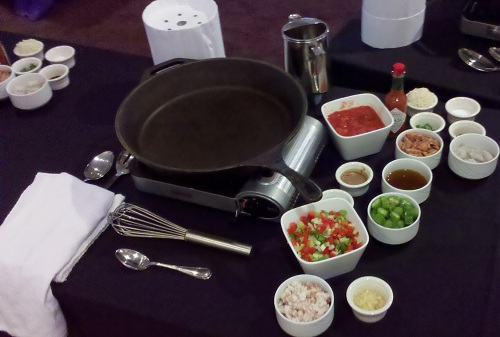 The final product was supposed to look like this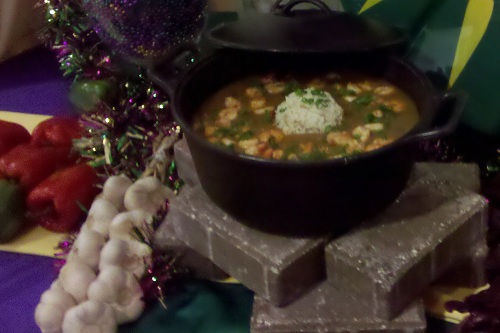 but mine was more like this…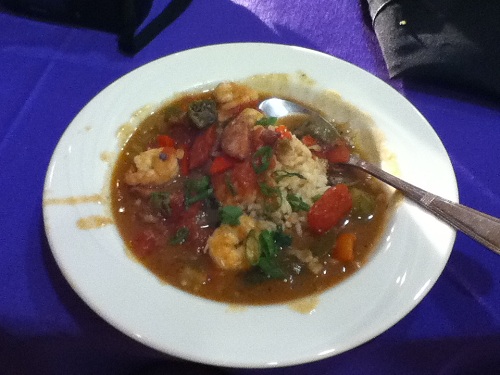 we didn't really have the time required to bring out all the flavors, but it was still pretty good.
It may be the off-season for theme parks right now, but you would never know it based on some of…