Tony Baxter joined WED Enterprises in the mid-60s, a time when most of the first generation Imagineers were still around,…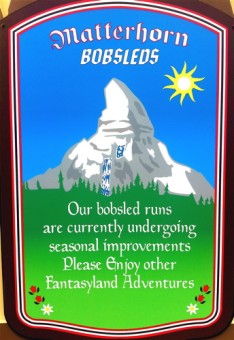 My family and I visited the Disneyland Resort this past weekend and the crowds were study, but not overwhelming (relatively speaking, I mean it was pretty busy). There are some new t-shirts that I'll feature in a later post, and the construction at DCA and Downtown Disney is coming along swimmingly.
In Disneyland the construction is mainly along Main Street and around the Matterhorn. The Jolly Holiday is open for business — and business is good (so is the food).
Prepare to have your sweet tooth teased. The latest "Every Role a Starring Role" video from Disneyland picks the 'rolls'…