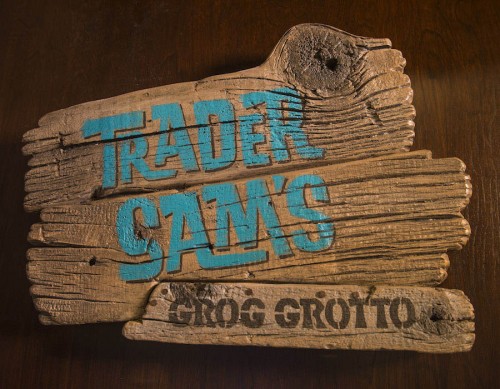 File under: They must really need a drink. A couple Tiki Bar die-hards have actually been spotted waiting outside the future home of Trader Sam's Grog Grotto and Tiki Terrace inside the Polynesian Village Resort. Disney World just announced they'll be waiting a bit longer as the official opening date is still not set. However, it's expected to be sometime late-April with soft openings coming a bit sooner  (tomorrow). Apparently, they're waiting for the themed Tiki souvenir glassware to arrive.
According to Disney,
Founded by Adventureland's famous "head" salesman, Trader Sam's Grog Grotto has some similarities to the Anaheim original. But at Walt Disney World Resort, the magical theming reflects its new resort location. This enchanted South Seas hideaway welcomes guests to explore a menu of "magical tropical drinks and food," and while this new version shares a few cocktails and small plates, Beverage Manager Brad Ward, Chef Lenny DeGeorge, and the Concept Development team have created new menu items just for the Walt Disney World Resort Trader Sam's
Sounds great. I can't wait to get inside either. I guess I'll have to line up with everyone else. The good news is Disney did release a photo from inside the tiki bar and some shots of very delicious looking drinks and small-bites.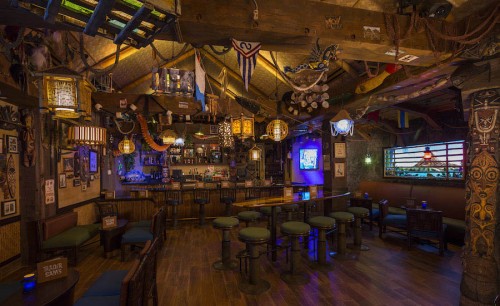 Read More »Trader Sam's Grog Grotto and Tiki Terrace Preview