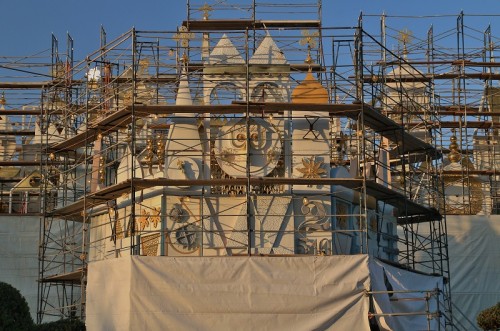 Last week a small portion of It's A Small World's beautiful facade was charred by an off-stage fire caused when fireworks malfunctioned and lit a tree and construction tarp on fire.
If you missed the video you can see it here
It's a small world's facade has been under renovation, which is periodically required to keep the complicated structure looking show ready (especially with all the abuse it takes each Christmas season). Here is a show of the construction taken on February 6th, a few weeks before the fire.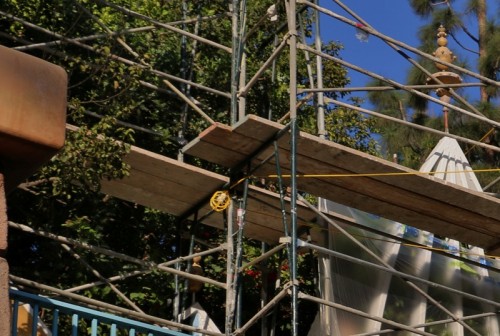 That there is the occasional fire from Fireworks fallout is to be expected. Consider how many shells Disney launches each night and then multiply that by a year's worth of fireworks shows. A small fire or two is bound to happen.
By all accounts Disney cast members acted swiftly and correctly that night. Guests were evacuated from the danger zone and the firefighters who are on hand every night for the fireworks display had the fire extinguished in less than 20 minutes.
In the photos below you can see that some of the trees took a minor beating in the fire and that some of the gold spires are now charred by the fire.Read More »Disneyland Small World Fire Aftermath