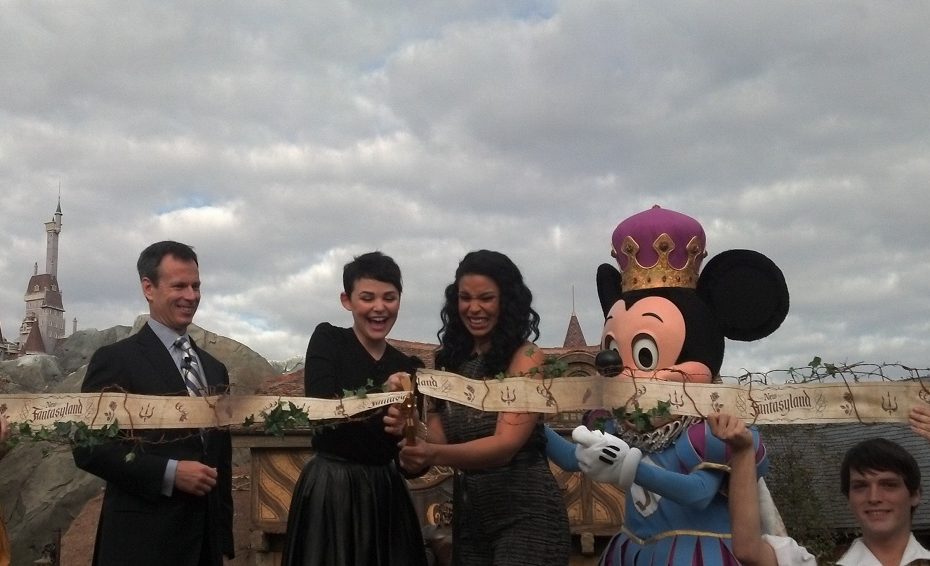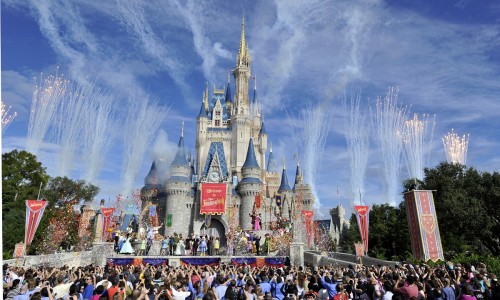 It took major star power and two ceremonies to officially open the newest area of the Magic Kingdom. Enchanted Forest and Storybook Circus were dedicated in a special ribbon cutting ceremony and then a larger celebration was held on the stage at Cinderella Castle. The star of "Once Upon a Time" kicked off the "happily ever after" at the grand opening. Ginnifer Goodwin, who plays Snow White on the hit ABC-TV drama, joined pop star Jordin Sparks and Walt Disney Parks and Resorts Chairman Tom Staggs in ceremonies filled with favorite Disney characters, daytime fireworks and timeless melodies from classic Disney films.
"Walt Disney once promised that Disneyland, and by extension all of our parks, would never be complete as long as there is imagination left in the world," Staggs said. "New Fantasyland is a spectacular addition to the Magic Kingdom that delivers on Walt's promise. We're thrilled to take guests beyond the walls of Cinderella Castle to discover new worlds featuring iconic Disney characters and stories in ways that are more imaginative, more interactive and more immersive than ever before."
Earlier in the morning there was a smaller ceremony where the New Fantasyland section was dedicated by Tom Staggs with Sparks and Goodwin doing the official honors of cutting the ribbon.