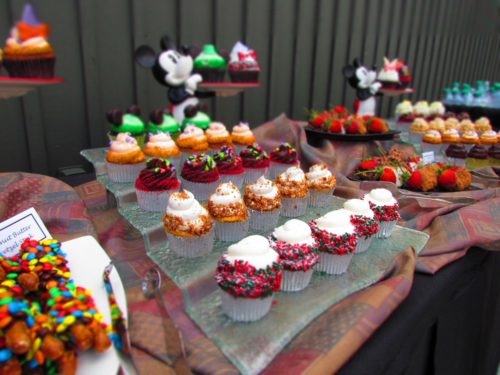 I've already written about whether or not the Disney dining plan is a good deal, but I haven't discussed how you use it. Chances are if you're a first-timer using the plan, you're a little overwhelmed: You've got credits and refillable mugs and desserts that you might not even want coming out of your ears! Fortunately, using the plan doesn't have to be confusing and it can be easy to maximize your credits so that you get the most out of the plan. Here's how.
1. The dining plan starts as soon as you check into your resort and get your Key to the World Card. Contrary to popular belief, "check-in" at a Disney resort doesn't start when you get your room, which may be as late as 3:00 in the afternoon, but when you check into the resort, which can be any time of the day. You'll get all your dining credits and then you can start using them immediately. On a related note, your credits are good until midnight the day you check out.
2. Quick-service and table-service meals each come with one entrée, dessert, and a non-alcoholic drink. At buffets, this means access to the buffet and drinks.