Even though there were 52 million visitors to Walt Disney World in 2018 and millions of visitors every year going…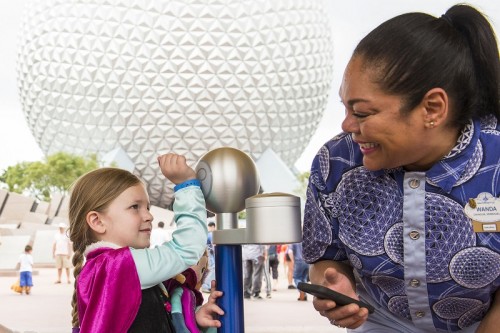 Annual Passholders who pre-ordered online are now receiving their MagicBands in the mail. I just received mine and you can watch my Instagram unboxing video below. All APs can now go through the My Disney Experience website to connect their admissions media with the My Disney Experience App and make Fastpass+ reservations as far as 30 days ahead. You may have any 7 days booked in that rolling 30 day window.
The latest rumor, although there's no official word from Disney, is that beginning March 31st, just like Annual Passholders, off-site guests will be able to book their Fastpass+ 30 days ahead of time. Guests will be able to enter their ticket information via the My Disney Experience website and have access to the same booking window as APs.
Disney resort guests can book 60-days out. Which is Disney's big incentive to get you to stay on property (although I always thought that being enveloped in the Magic was enough incentive).
As a local and an annual passholder, I never really know which park I'm going to be at until a few day ahead. If off-site guests and APs share the same booking window, it means I will have to plan at least 30 days ahead to make sure I'm not letting the 10's of thousands of off-site guests ahead of me in line to reserve their Fastpass times. So far, with only resort guests having an earlier booking window, there have been good options to making FP just a few days out, but with everyone in the pool, it might get more difficult to secure that E-ticket FP+. Making plans 30 days ahead is definitely a change to how I do things now, but I guess I'll get used to it or I just won't get many FP+ for popular attractions.
Off-site guests will be able to use their RFID enabled tickets or upgrade to a MagicBand for an, as yet, unannounced price. If you plan to do this on your day of arrival, you might want to allow some extra time in the morning to configure your wristbands. A better strategy might be to head in and enjoy the park in the morning, then get your bands when the park is experiencing mid-day crowds.
Keep in mind that the system is still technically in testing (although as was pointed out to me, when everyone is forced to use it to the exclusion of the old system, it's not really testing, it's experimentation). So everything is subject to change.
More details on the MagicBand and Fastpass+ below the jump: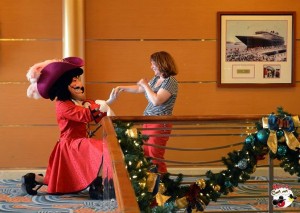 You may have noticed my articles popping up over here at the Disney Blog for a while now and I thought I would take the opportunity to introduce myself.  My name is Chris, and I write here and at my own blog, Everything Walt Disney World.  I'm also part of the Mouse Chat podcast team and I'm a travel agent with Pixie Vacations.  I spend about 55 days (and counting) a year in the parks, both in Walt Disney World and Disneyland and I've been fortunate to cover everything new that's popped up over the last couple of years. In short, I have a little bit of a Disney obsession.
As a travel agent and a blogger, I walk the fine line between selling Disney and giving readers the most honest opinion possible about my experiences in the parks, resorts, and restaurants.  Fortunately, Disney makes this pretty easy: It's a great product. When it's not such a great product, I make sure my readers know. Hopefully some bean counter at Disney sees it and passes it on to someone who can make a positive change.
As a travel agent, I get two questions all the time: 1) How do I get your job and 2) what can you do for me?  I'm going to concentrate on the second one.  First, if you're a Disney fan or even if you're just planning your first trip and you don't yet know if you'll even like Disney (you probably will), go with an agent who specializes in Disney, known as an Authorized Disney Vacation Planner. You'll want to look for the "Earmarked" designation which tells you that this agency sells mostly Disney and that its agents are all trained by Disney.  It doesn't have to be a huge agency, or even one that's that well-known, but find an agent who travels to Disney frequently, keeps up with changes and, just as importantly, with whom you connect.