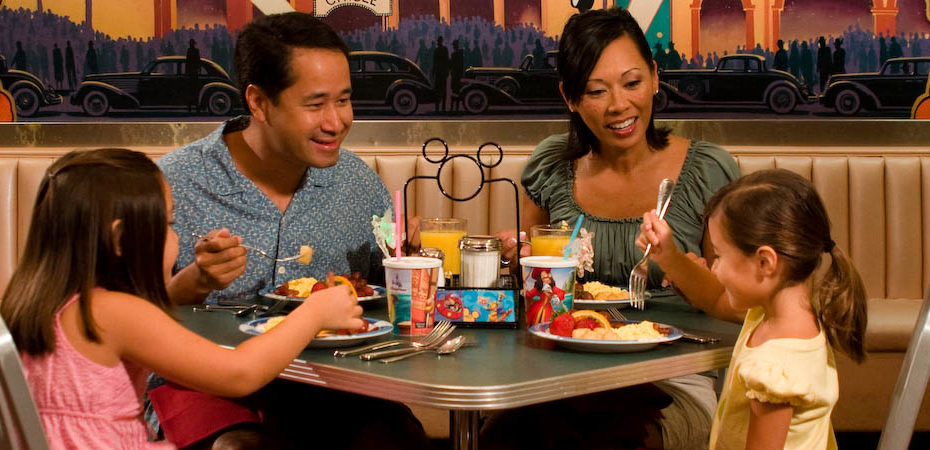 Editor: Please welcome Chris Wood who will be sharing some of her valuable travel planning experience with us as a new guest author.
If you're staying on property, one of the first decisions you'll need to make is whether or not you should purchase the dining plan. While it's certainly convenient to pre-pay for your meals, the dining plan, touted as a money-saving option, doesn't work for everyone. Here are some things to consider before you add the plan to your vacation package.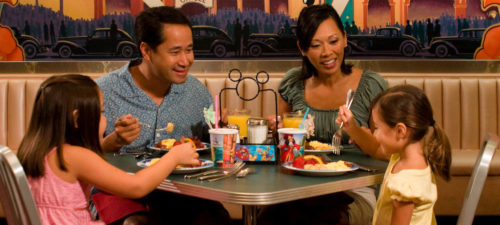 The most popular plan is the base dining plan, which includes one table-service credit, one quick-service credit, one snack, and one refillable mug per person for each night of your stay. This means that a family of three staying four nights will have twelve quick and table-service credits and twelve snacks. There's no order in which you have to use your credits; you just have to finish using them by midnight the day of check-out or you lose them. Credits aren't even assigned directly to individuals on the reservation, just by age. This year, guests 10 years of age and up will pay $55.59 per night for the plan; those in the 3 – 9 age group will pay $17.16.