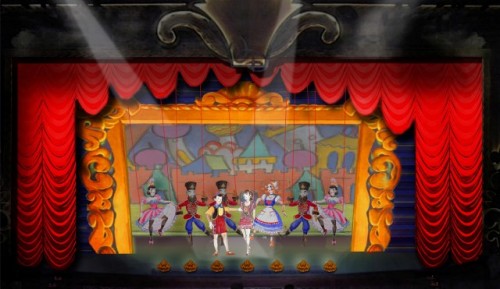 The entertainment lineup for the fourth ship in the Disney Cruise Line fleet, the Disney Fantasy, has been revealed. We learned earlier that a version of the Aladdin musical from California Adventure would come to the Disney Fantasy. Now we are told that a brand new stage show called 'Wishes' looks to take Disney ship board productions to new heights.
As an aside, did they have to name it 'Wishes'? There's already a Walt Disney World fireworks show by that name. I'm not that worried about them getting confused, but some differences in naming would be appreciated. Update: Apparently the show starts and ends with a tribute to the fireworks show. I guess that makes it a little more appropriate.
"Wishes" will be a 45-minute musical journey about three best friends who discover the secret to being a grown-up is staying connected to their inner child. Full-scale production numbers will cover the stage as the cast of "Wishes" performs original songs and classic Disney tunes with a contemporary twist.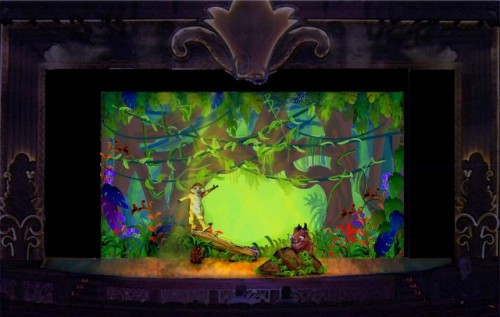 The story begins as long-time best friends Kayla and Nicole along with Nicole's twin brother Brandon visit Disneyland to celebrate their high school graduation. Each is unsure of what the future holds for them, so they make a wish to go on the "Ride of Our Lives" – the show's original opening number.
Their wish evokes an enchanted world where a cavalcade of Disney characters – including Rapunzel, Flynn Rider, Lilo, Stitch, Mulan, Hercules, Pinocchio, Timon and Pumbaa – materialize to guide the teens through their magical journey.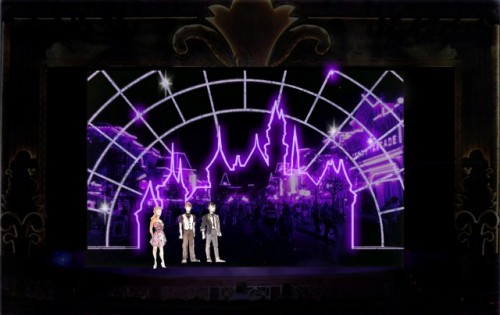 Notable moments include:
In an over-the-top musical comedy production number, the song "I've Got a Dream" from "Tangled" sets the scene as the Snuggly Duckling Tavern comes alive, with Rapunzel, Flynn Rider and a tavern full of hilarious thugs.
In the "Hawaiian Roller Coaster Ride" from "Lilo and Stitch" scene, the stage fills with giant windsurfing sails, kites and surf boards. The infectious music inspires Kayla as she rides a surfboard, flying atop a giant blue wave silk.
King Louie and the Monkeys perform a high-energy swing band version of "I Wanna Be Like You" from the Jungle Book.
In the final act, the trio celebrates their journey at a graduation party as the pop tune "Breakthrough" from the Disney Channel original movie "Lemonade Mouth" keeps the revelry going.
Follow below the jump for a 'Wishes' Fact Sheet: