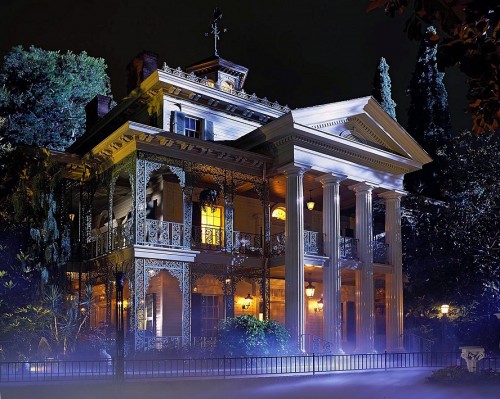 Included with this year's roster of new pilots from Disney TV Animation is the announcement that an animated TV special based on the classic Disney theme park attraction, Haunted Mansion, is in the works. Legendary horror genre artist and children's book illustrator Gris Grimly is attached to executive produce and art direct with Scott Peterson executive producing, story editing and writing and Joshua Pruett consulting producing and writing, both of "Phineas and Ferb."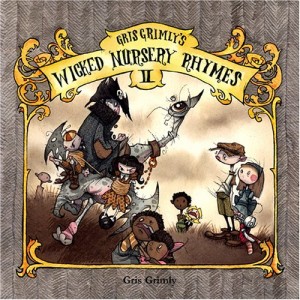 Gris Grimly's unique water color inspired illustration style can be found in Neil Gaiman's The Dangerous Alphabet and his own Wicked Nursery Rhymes series. He has numerous projects under his belt including music videos, children's books, and is rumored to be working on a stop motion version of Pinocchio from Guillermo del Toro.
The studio also extended its overall deal with Emmy Award-winning "Phineas and Ferb" co-creator and executive producer Dan Povenmire for development on new projects. Recently nominated for its ninth Emmy Award, "Phineas and Ferb" currently airs on Disney Channel and Disney XD with the television special "Phineas and Ferb: Star Wars" set to debut later this month.
"Over the past few years we have focused our strategy on making Disney Television Animation the home for the strongest talent in the business," said Eric Coleman, Senior Vice President, Original Series, Disney Television Animation. "We have steadily built our roster with both animation veterans and fresh voices, and have fostered an environment where artists support and inspire one another. This group will help us continue to deliver the great storytelling and beloved characters that the Disney animation legacy is known for."
It's the 45th anniversary of Disneyland's Haunted Mansion, so it's nice to see some extra attention beying paid to it. I'd still like to see that planned feature film from Guillermo del Toro. According to a recent Reddit AMA, he promises he's working on it.
Other shows in development below the jump
Read More »Disney Developing 'Haunted Mansion' Animated TV Special