Harry Potter fans get ready for the most immersive Wizarding World experience you can have outside your imagination. The Grand Opening of The Wizarding World of Harry Potter at Universal Orlando Resort has been set for June 18 and parts of the land will be opening even sooner. Universal Orlando released details of the expansion to Islands of Adventure and the highly anticipated new attraction "Harry Potter and the Forbidden Journey" this morning.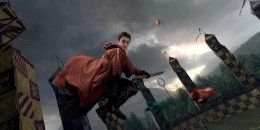 One of three themed attractions within The Wizarding World of Harry Potter, including Flight of the Hippogriff and Dragon Challenge, Harry Potter and the Forbidden Journey is the heart of The Wizarding World of Harry Potter. This all new adventure combines a powerful storyline with spectacular new technology so effectively that guests will be completely immersed in the experience.
And as they live their adventure, guests will feel things no one has ever felt inside a theme park attraction, move in ways no one has ever moved, experience film like no one else ever has, explore vast sets punctuated by amazing special effects – and have an adventure only possible in Harry Potter's world.
The new attraction lies deep within Hogwarts castle, a majestic structure that towers over The Wizarding World of Harry Potter – the only place in the world where the wonder, excitement and adventure of the Harry Potter books and films comes to life.
The Adventure
Imagine…
…meeting Harry, Ron and Hermione as if they were in person
…soaring over Hogwarts castle with Harry
…being swept into a Quidditch match
…feeling the chilling effect of a Dementor
…exploring your favorite places inside Hogwarts castle
…living adventures you've only been able to imagine – until now.
The Story
Harry Potter and the Forbidden Journey draws you into the excitement and chaos of Harry's life. As you venture through Hogwarts castle, you meet Harry, Ron and Hermione who convince you to skip a planned lecture and follow them. Upon taking their advice, you travel by Floo powder, and begin the adventure as you soar over Hogwarts, narrowly escape a dragon attack, have a close encounter with the Whomping Willow, get pulled into a Quidditch match and more.
"Guests will experience firsthand a completely new adventure featuring the iconic characters, amazing creatures and recognizable locations they've only read in the books or seen in the films," said Thierry Coup, creative director for The Wizarding World of Harry Potter.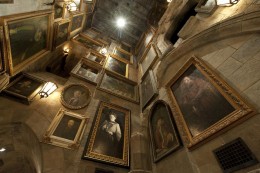 Lots more below the jump, including new facts about the Harry Potter and the Forbidden Journey:
Read More »Harry Potter to officially open on June 18th at Universal Orlando