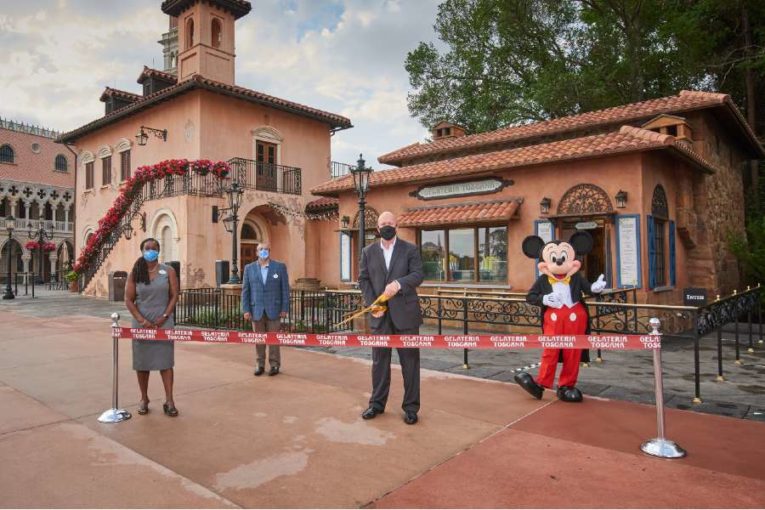 Disney fans with a sweet tooth and a love of gelato will want to grab their spoons and head to the Italy pavilion at EPCOT to partake of the treats being served up at Gelateria Toscana.
It's a tribute to one of Europe's favourite indulgences – Italian Gelato.
A ribbon cutting for the new walk-up window was just held this morning. On hand were the big cheese Mickey Mouse, Bob Wilson (Group President, Delaware North), Kartika Rodriguez (Vice President, EPCOT), and Mahmud Dhanani (Vice President, Operating Participants Department at Walt Disney World).
Gelateria Toscana will serve Tuscan-inspired sweet treats featuring house made gelato. The Gelati is served in cups or waffle cones or as floats. There are also some specia gelati creations.
Adults aren't left out. They might enjoy a sangria smoothie or some Italian beer and wine. Of course, some famous Italian coffee is also on the menu.
The walk-up window is currently scheduled to be open from 12:30pm to 8pm. You'll find it on the walkway between the Italy pavilion and the American Adventure.