Note: this post is paid for by Potter and Potter auctions.
We're excited for the 750+ lot Disney auction next week at Potter and Potter Auctions where a ton of rare Disney theme park memorabilia is available! One of the main attractions will no doubt be a slew of park-used signs. Be sure to 'drop in' for this "You May Get Wet" sign from Splash Mountain. And if that doesn't work for your tastes, how about an even larger sign from the same attraction? It's going up for auction as well.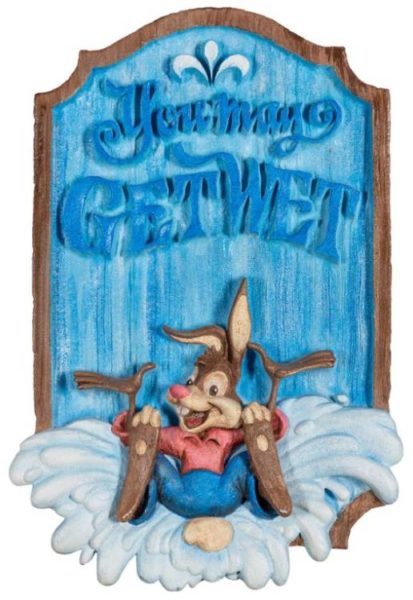 No room for a large sign? How about this Brer Rabbit Splash Mountain Ride Vehicle Mounted Figure. This unique piece comes right off the front of a Splash Mountain ride vehicle from Walt Disney World.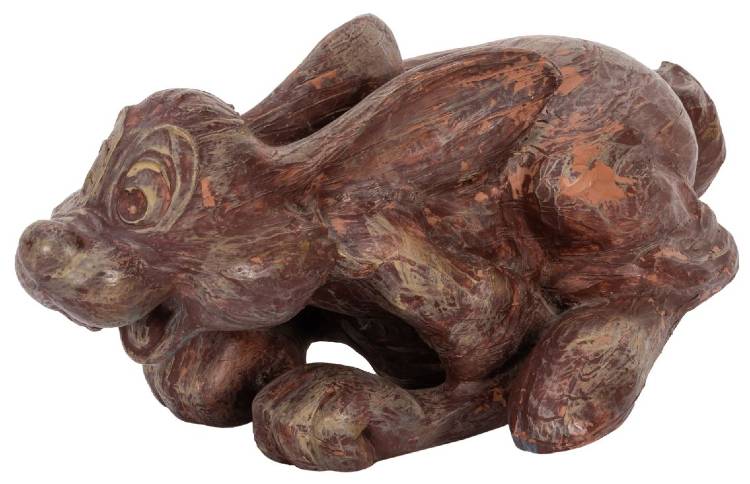 The auction features dozens of park-used signs, and a wide array of material from both American and international Disney attractions, among them Big Figs, posters, maquettes, maps, park-used objects, costumes, and even (large!) parts of Disney rides.
If you can't make it to the auction, you can bid online right now (or live on auction day) on the Potter & Potter website. Previews will be held at Potter & Potter from February 6—7, 10—5pm. The auction goes live on Feb. 8th at 10am CST (either in person, or online). A 100+ page souvenir catalog is available from the auction house.