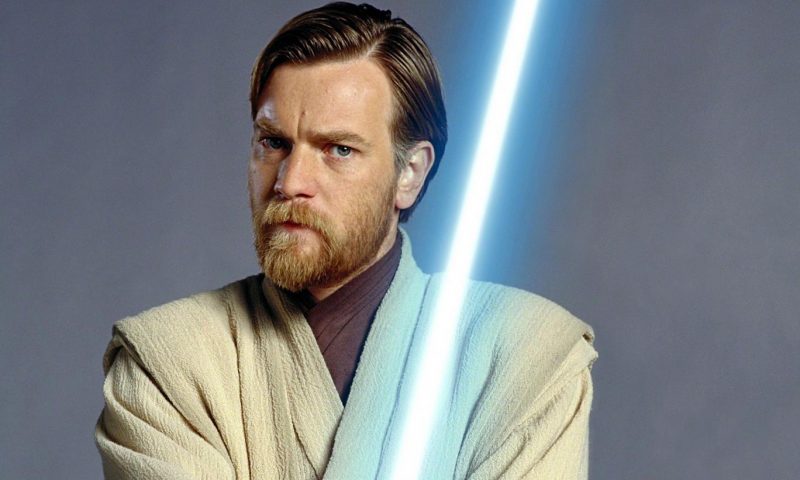 Love him or hate him, the character of Jar Jar Binks is a central character in the Star Wars prequel trilogy, even appearing in some other Star Wars stories, like Clone Wars animated TV show. Now Making Star Wars, a leading Star Wars fan site, is quoting sources who say Binks will appear in Lucasfilm's upcoming untitled Obi-Wan Kenobi series for Disney+.
Jar Jar Binks was the Gungan, one of two species who lived on the planet Naboo, who accompanied Princess Amidala, Anakin Skywalker, Obi-Wan Kenobi and Master Qui-Gon Jinn on their adventure.
The report claims, "Kenobi crosses paths with his old friend from Naboo, Jar Jar Binks. Early work has been conducted for the CGI Gungan's return to Star Wars. Jar Jar has a beard to reflect where he's been and what his life has been like since they were all deceived by a great lie that ushered in the first Galactic Empire."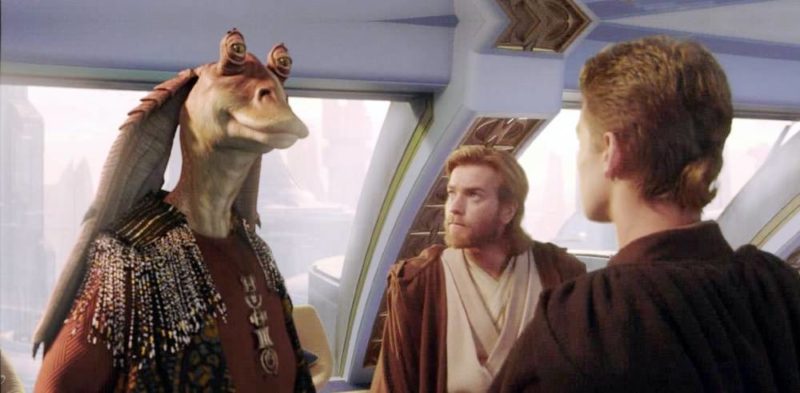 If Kenobi and Binks take a moment to reflect on the past, will this happen on Tatooine or will Kenobi leave his ward, Luke Skywalker, alone on the planet for a star-faring adventure.
All this is a rumor because Lucasfilm hasn't confirmed much at all about the Kenobi streaming series for Disney+. That said, I wouldn't be all that shocked if a few characters from Kenobi's past appear in the show. Given that Qui Jon is a force ghost and most of the other Jedi are dead, Jar Jar is one of a few remaining characters Star Wars fans would at least be familiar with.
We do know that Kenobi is being helmed by Deborah Chow. The Canadian filmmaker has been receiving well deserved praise for the episodes of Star Wars: The Mandalorian she directed. We've also heard reports that the show is currently casting young versions of Luke and possibly Leia.
I don't know about you, but "The Mandalorian" has me excited to watch more stories from the Star Wars galaxy. We know we have a second season of The Mandalorian on the way and our first season of the untitled Cassian Andor show too.
Would you be on board for the return of Jar Jar Binks in the Disney Plus Star Wars streaming series Kenobi?
Previously: Ewan Mcgregor reveals first details about Obi-Wan Kenobi series on Disney+.