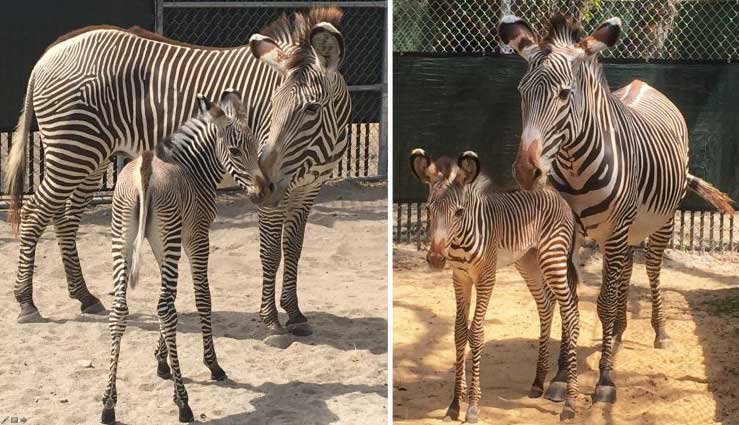 It's part of the magic of Disney's Animal Kingdom, but it happens mostly behind the scenes. We're talking about their participation in the Association of Zoos and Aquariums animal breeding programs designed to improve the survivability of endangered species. Among these species is the Grevy's zebra and Disney recently had two very important successes in their species survival plan – two female foals.
The first foal was born to Laylee on April 26 with the second born by Zuri on May 1. Currently, the foals are nursing and bonding with their moms backstage before they join the herd in the Gorilla Falls Exploration Trail overlook.
Originating from Africa, Grevy's zebras are the most endangered species of zebra, with approximately 2,500 in the world. Disney recently sent two of their zebra keepers to Kenya to help improve the care and protection of the species at the Great Grevy's Rally – a population survey used to document the total population of Grevy's zebras in the wild.
Visit DisneyAnimals.com to learn more about zebras and other animals at Walt Disney World Resort. And next time you're at Disney's Animal Kingdom, consider a donation to Disney's Conservation Fund which supports efforts to save endangered animals around the globe.