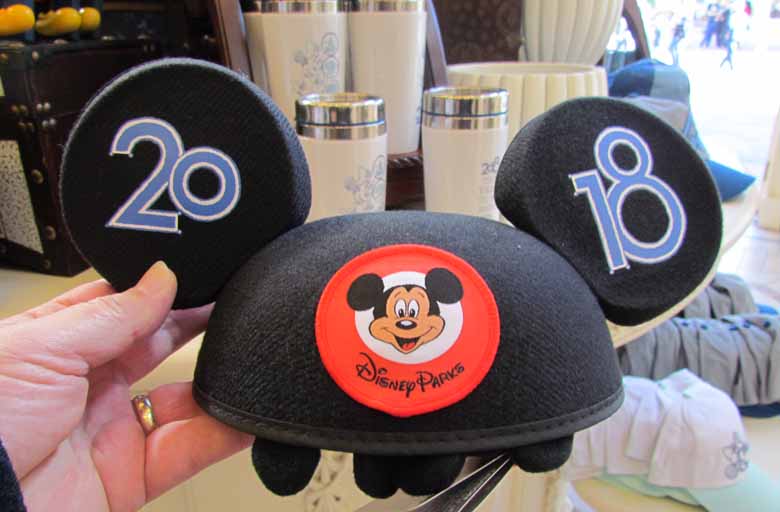 A new year at the Walt Disney World resort brings with it new souvenirs for guests who want to mark their vacation with a dated piece of merchandise. From mugs to t-shirts, license plate frames to baseball caps, magnets to toys, the 2018 merchandise line all share very similar iconography.
In addition to featuring Mickey Mouse, many iconic park elements are included in the design. From the Partners Statue, to the Tree of Life, and even a Tea Cup, you'll find an iconic moment captured on your merchandise.
We recently stopped by the Magic Kingdom to check out the selection of 2018 dated Walt Disney World merchandise. Let us know if you like anything you see. If you can't make it to the parks yourself, you can find most of this line online at shopDisney (your use of that link to shop will support The Disney Blog. Thank you.)
(click to embiggen)
Are there particular souvenirs you like to collect that you wish Disney would make? I'm always looking for Pennants, for instance.