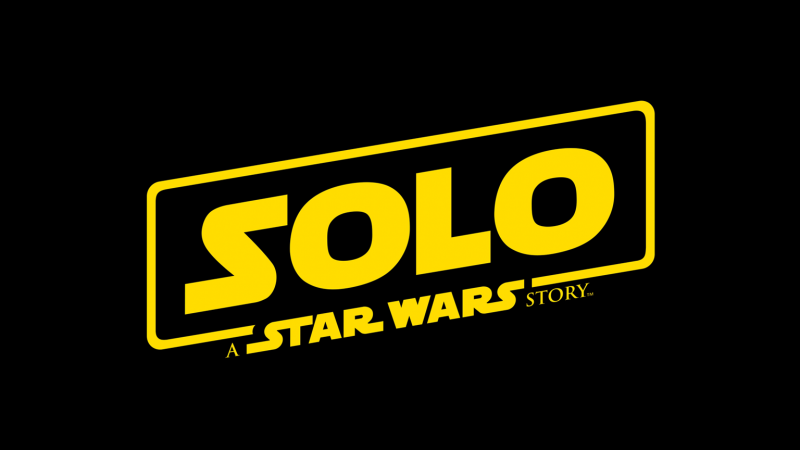 The Hollywood Premiere of "Star Wars: The Last Jedi" drew celebrities and fans from around the globe and early word on the film is exceedingly good. The movie opens in the US with early shows on Thursday and it's expected to clear well over $200 Million in its opening weekend. This good news has us looking toward the future already and  what is coming next from Lucasfilm for Disney.
The next film will be the stand alone "Solo: A Star Wars Story." Directed by Ron Howard from a screenplay by Lawrence Kasdan and his son Jon Kasdan, the film will explore the early career of Han Solo (Alden Ehrenreich). The movie's original directors Phil Lord and Christopher Miller were replaced after creative differences with Lucasfilm. 'Solo' is scheduled for release on May 25, 2018.
After that comes Episode IX in the Star Wars saga. We learned at the premiere of "The Last Jedi" that Disney CEO Bob Iger was handed the script for "The Last Jedi" on the plane ride home from "The Force Awakens." That probably means he did the same with Episode IX this weekend. That's pretty exciting. Episode IX is expected around Christmas time 2019.
Years of speculation by fans was put to rest earlier this year when Lucasfilm confirm that it is putting a Star Wars anthology movie into production based on the Obi-Wan Kenobi Jedi Knight character. The movie is now being developed by Stephen Daldry (Billy Elliot, The Hours) and is expected to move into production in January of 2019. This would likely make the untitled Kenobi film the 2020 release for Disney.
The big question, of course, is if Ewan McGregor will reprise his role as the last Jedi Knight of the Republic. McGregor has expressed an interest in returning to the role, so we think the odds are pretty good that he'll be back in the galaxy far, far away.
Looking even further ahead, Lucasfilm president Kathleen Kennedy has confirmed that the studio is laying out the next decade of Star Wars movies. They've hired "The Last Jedi" director Rian Johnson to conceive the next trilogy of Star Wars films.
As for stand alone titles, there are already some fan favorite candidates including, Yoda, Boba Fett (Screenrant reports that work continues on a script for this movie), and a Jedi Academy film (set hundreds of years before "Phantom Menace"). I would like to see Lucasfilm explore the origins of the Jedi Order. How did Force Wielders evolve to protect the young Republic?
Where do you think the Star Wars movie franchise should go in the next decade?